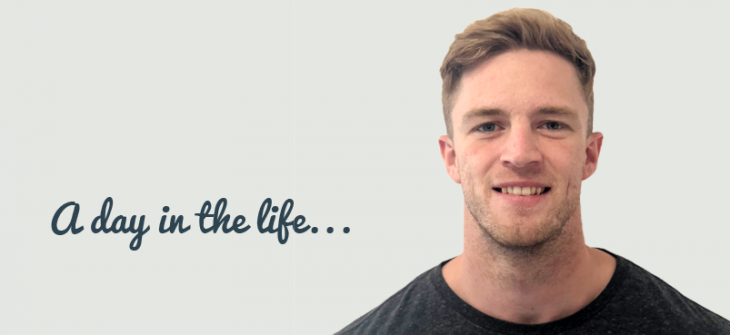 A day in the life Mark Dillon, Campaigns and Social Executive
Content marketing, coffee and cryptocurrency are always front of mind for our Bovril-loving Campaigns and Social Executive Mark…
---
Describe your role as a Campaigns and Social Executive
My role involves the planning and creation of content marketing campaigns for our clients. This is done through various creative ideation meetings with the team. Building positive relationships with the bloggers I work with is vital in this role, to ensure that each campaign runs as smoothly as possible and so we're able to continue working together for many campaigns to come.
What does a typical day at Click Consult involve?
Plenty of coffee, that's for sure. I'll always start the day by logging in to my computer (coffee in hand)  and check my emails to see if there's anything urgent that needs replying to. A blogger may have a question or a problem with a certain campaign that need to be answered before they can continue with their piece. I'm always on the lookout for new bloggers to work with too! I will check and maintain the link reports daily and correct any errors that may be flagging up on them.
What's the most challenging part of the role?
Each client will always be different, with different guidelines to abide to. It's vital to get a full understanding of each brief, and the objectives behind them, from word go so that we can achieve the best possible results and keep building on our successes.
Which other teams do you work most closely with?
We work closely with our Account Managers to make sure that the client is happy with everything going on with the campaign and take on any suggestions that the client may have passed on. Design is another team we will work closely with; communication is constant between ourselves and Design and as a result it leads to a visually great asset to go along with the content.
How would you describe working at Click to a friend?
The fast-paced environment certainly makes the day go quicker which is always a winner! I'm able to learn about various different industries too with the clients I work with. The team definitely makes the job more enjoyable too! We are an extremely talented team with so much to offer, and we also manage to turn pretty much everything into a competition too which just adds to the fun.
If you were offered the option of either a spider repellent gadget or an on-demand Bovril making machine, which would you choose?
Well I trust nobody else making my Bovril so it's a no brainer, definitely the spider repellent! Knowing I'll be able to make and enjoy a succulent cup of Bovril without worrying about spiders is a winning combination!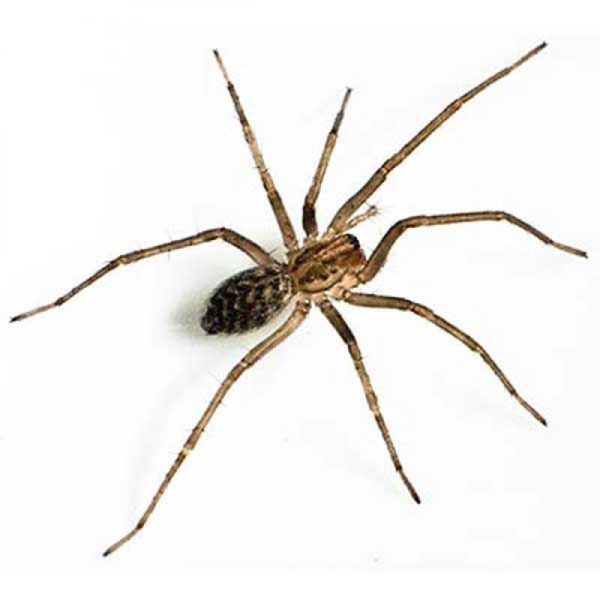 Mark's idea of hell: big spiders and bad Bovril
You dabble in the cryptocurrency market – what advice would you offer a cryptocurrency company looking to improve their search engine visibility?
Unfortunately I didn't cash out when I had the chance too (lesson learnt) and I won't make that mistake next time! In terms of improving their search engine visibility, keyword research is an important part of optimising any website for search and the first step in in succeeding online. With the crypto market still being relatively new, it is forever changing with new keywords coming out all the time. I would advise for any company to keep up to date with these trends to remain relevant and useful to their target consumer.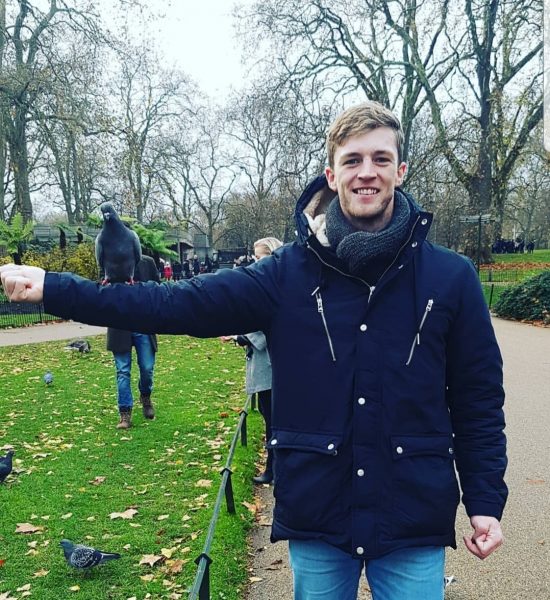 Mark often has a bird on his arm…
---
Want to find out how our services can help to improve your search ranking and convert more customers? Read about the success we've achieved so far in our case studies and awards pages – or just contact us today!
Share this: