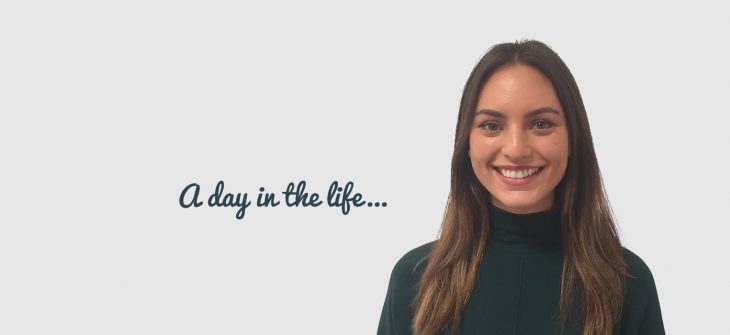 A day in the life of Becs Norman, Account Manager
Becs talks about improving client performance, the personalities at Click – and forgetting her shoes…
---
Describe your role as Account Manager
The Account Manager role is extremely varied, every day is different. My days involve maintaining regular contact with all clients to ensure that they have a full understanding of the workflow that is being delivered. Another key part of my role is to provide prompt responses to any queries that my clients may have.
What does a typical day at Click Consult involve?
As an Account Manager I work in partnership with the client to help guide and assist them in understanding the work being completed as part of the project that Click Consult are providing for their business. I always put in place a communication plan with each client, this ensures that we have regular catch ups and everyone is aware of where we are up to with the delivery of projects. My day to day role also involves daily communications with the delivery teams within the business to ensure there is a smooth translation of workflow and that we are all working effectively to meet the agreed deadlines and timescales.
Monthly reports are also an essential part of the job, as it means clients receive a monthly overview of their performance. These reports are not only vital to the client but also an important internal document; by analysing these reports we can potentially flag up issues before they occur and collectively decide on new concepts on how we can improve performance across different accounts.
What's the most challenging part of the role?
As the AM role is so varied, we are regularly faced with challenges from clients that require solutions. These challenges can range from budget issues, shifts in clients priorities and even workflow or performance issues. When these issues may occur it is important to have the correct communication with the client and the ability to prioritise and adapt to be able to overcome any issues and ensure that the project is a success and the client is happy.
How would you describe working at Click to a friend?
I would describe working at Click as somewhere that is great for personal development, there is an array of personalities with many different skills and expertise which makes it a place where you can continue to learn and develop in many different areas of the marketing industry.
Do you have any hidden talents?
Mmm this is hard!! I can wakeboard, is that a talent?
What's the most embarrassing thing that's ever happened to you (at work or otherwise)?
Once drove my one-hour commute to work and when I was getting out of the car, I realised that I had no shoes on. As I liked to drive in my slippers, I had to go to Asda and buy a pair of shoes – yes with my slippers on which was also embarrassing!
Finally, the ubiquitous question at Click Consult: rock and roll or sausage roll?
Sausage roll, always!!
And your favourite rock?
rock climbing

rock music

Blackpool rock

The Rock
Rocking climbing.
---
Want to find out how our services can help to improve your search ranking and convert more customers? Read about the success we've achieved with contact us today!
Share this: