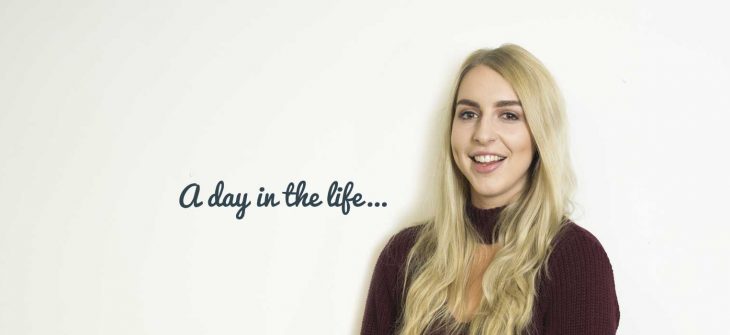 A day in the life of Ceri Williams, Paid Search (PPC) Executive
Ceri explains why no two days at Click are the same, how she finds her boss' humour 'challenging' and confesses her most embarrassing moment…
---
Briefly describe your role as Paid Search Executive?
I work on the daily management of clients' PPC campaigns with the majority of my role working with Google Adwords on Search, Display and Shopping Campaigns. Other aspects of my role include working on paid social campaigns as well as marketplaces.
What does a typical day at Click Consult involve?
No day is the same at Click really, every day there is always some sort of surprise thrown our way. I would say a typical day involves ensuring account performance is on track and then the rest of the day is varied based on what optimisation tasks need to be completed or helping anyone else in the PPC team.
What do you enjoy most about working at Click?
Having a varied range of clients  – from jewellery stockists to clients that sell luxury holidays – helps keeps things exciting as no two days are the same. But other than that I suppose the PPC team aren't bad company either.
What would you say is the most challenging aspect of your role?
Does having to laugh at Dave's jokes count?
Have you got any hidden talents?
As much as I try, sadly no. I am completely talentless.
What's the most embarrassing thing that's ever happened to you?
Embarrassing things happen to me daily so is hard to say, but the time I got my heel stuck in a grid at the train station on race day with a whole platform full of people laughing and cheering wasn't my favourite moment.
---
Want to find out how our services can help to improve your search ranking and convert more customers? Read about the success we've achieved with ontact us today!
Share this: