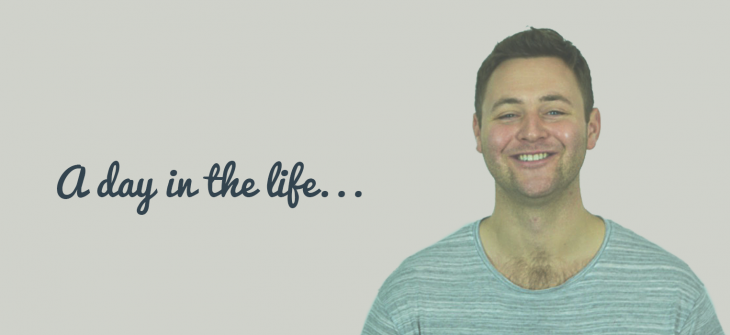 A day in the life of Chris Walton, Business Development Executive
Each month, we get up close and personal with a member of the Click team to get their unique perspective on daily life at one of the UK's busiest search marketing agencies. This month: Chris Walton, a member of our Business Development team
---

---
Briefly describe what your job involves…
My job involves speaking with businesses about their digital marketing strategies, and helping them to identify ways they can maximise the potential of their websites to reach a wider target market.
Click Consult positions itself as a thought leader in the marketplace, and so my job is about informing and educating businesses about the potential of search marketing, and looking to building relationships with potential partners.
What's a typical day like in the business development team?
It's a very fast paced working environment at Click and so no two days are the same which is great! 80% of our business is generated through inbound enquiries and so typically I'll be speaking to clients over the phone, and then looking to meet with them face to face to discuss their requirements further.
We undertake a lot of in depth research into client's websites as well, so I spend time analysing performance to ensure Click can offer the best possible service to our partners.
What do you enjoy most about your job?
I really enjoy getting to know new people, and in my business development role I'm constantly speaking with new people and building relationships which I find really enjoyable. We partner with a really diverse mixture of clients at Click and so it's interesting finding out about their businesses, and how they've developed and their plans for growth in the future.
What's your favourite part of the work day?
The best part of the day is the face-to-face meetings, by that stage the potential partnership is really progressing well and we'll have done a lot of research into their marketplace, competitors and website – so we'll have identified some really interesting areas where we can add value and generate additional revenue streams!
These meetings are usually really positive with lots of ideas and questions being fired around, and that's what we need to develop the best possible solution for the client.
What questions do you get asked the most by customers?
Customers ask about new developments in the marketplace. Search is evolving so quickly so there's always something new to learn. Click position themselves as a thought leader and so it's our job within the business development team to educate as much as possible.
Apart from that customers want to know how to get to number 1 on Google's rankings!
Strictly or X Factor?
50/50 split! As much as I'm embarrassed to admit it I actually really like them both! Five years ago I'd be out on the town every Saturday night, but now a Chinese takeaway with my girlfriend and X Factor/Strictly is all good.
Share this: