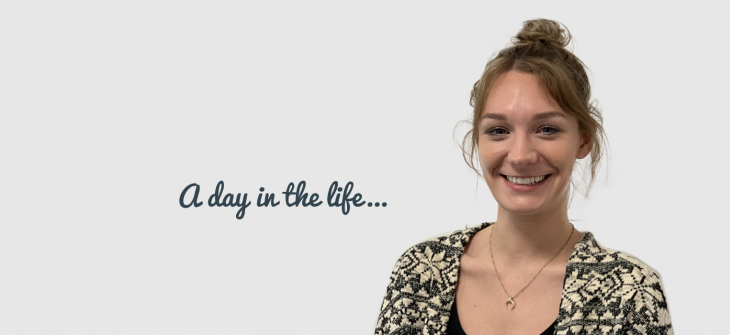 A Day in the Life of Claire Bowden, Organic Search (SEO) Executive
It's SEO, rock & roll weekends and flying Chinese food for our Organic Search Exec Claire…
---
My role, in a nutshell, involves auditing our clients websites to find out why they're not ranking as well as they could be, then suggesting recommendations and putting together a strategy that will help our clients achieve their organic search objectives.
What does a typical day at Click Consult involve?
A typical day starts with Coco Pops at my desk, then checking Twitter for any SEO updates (and celebrity scandals) that might have unfolded overnight. Then it's onto working through my post it notes of 'to-do's'. There is no typical day when you have several clients with different objectives, but it could involve carrying out weekly performance checks, auditing a website, answering questions from the account managers, ticking tasks off a clients issues log, putting together a strategy, doing some keyword research or having a meeting or call with a client.
What's the most challenging part of the role?
Sometimes my to-do list is nice and steady, and then a new client will come on and my list trebles in an instant. I work best under pressure though so I don't mind, but it can definitely be challenging fitting extra tasks into an already tight schedule.
---

---
How would you describe working at Click to a friend?
Friendly and efficient – everyone is lovely and willing to help each other out. I love that there's a process for everything, but if you have an idea of how to improve a process it's always listened to, and usually acted on.
Which other teams do you work most closely with?
We're in constant contact with the Account Management team. They're always popping upstairs with questions, and to steal from our fruit bowl.
What's the single most important piece of advice you'd give to someone who's thinking of using SEO as part of their search marketing strategy?
Get your content up to scratch! The EAT update takes into account the expertise, authoritativeness and trustworthiness of all your content, which means every page needs to be of the same high standard – so don't forget about your blog! Look at what your competitors are doing and don't be scared to try new kinds of content such as videos or interactive tools. Content is only going to get more important so invest your time, money and effort into it now to avoid falling foul of future Google updates.
What's the most embarrassing thing that's ever happened to you (at work or otherwise)?
I fall over a lot, but I think it's more embarrassing for the people I'm with than it is for me. The worst one was at a Chinese all you can eat buffet house where I wore some new heeled boots. I went to sit down after piling my plate up high but slipped on the tiled floor and my food went flying in the air, plopping in various bowls. As everyone ran towards me I got up, shook the fried rice off me and started a new plate.

Rock and roll or sausage roll (ie, which is more important to you: music or food)?
Sausage roll Monday to Friday, rock and roll Saturday to Sunday!
---
Want to find out how our services can help to improve your search ranking and convert more customers? Read about the success we've achieved so far in our case studies and awards pages – or just contact us today!
Share this: