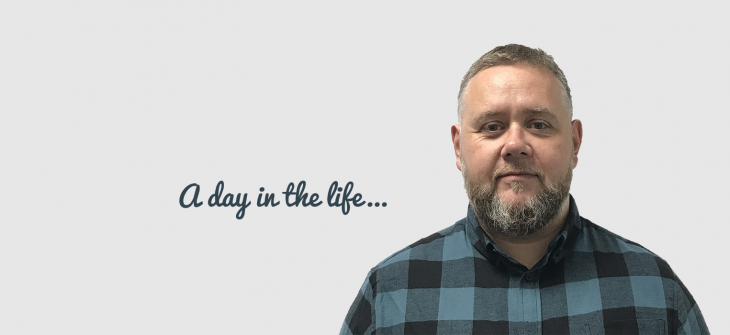 A day in the life of Dave Ashworth, Head of Design
Dave on coffee, Kevin the Carrot and colouring in…
---
Describe your role as Head of Design
My role here as the Head of Design is to deliver creative visual solutions from my team and myself, be it campaigns, websites, or printed work. Pretty much anything that's needed to give clients and our own brand a visual edge.
What does a typical day at Click Consult involve?
Typically, Coffee first, The bedrock of any creative. It's a daily standoff as to who makes the first one. Email check, then assign and brief work to the design team. Checking with other teams on the progress of client requests on the existing work being done. Making sure the team have everything they need to complete whatever task they are doing.
What's the most challenging part of the role?
Deadlines!! Making sure we stick to deadlines and are adhering to briefs. Making sure the clients are happy with any changes requested.
What recent high-profile design campaign has inspired you and why?
The continuation of the Kevin the Carrot saga with new characters. It's giving Aldi the John Lewis factor as people are expecting an excellent Christmas Advert. This has also given Aldi the ability to create and sell their own products off the back of its success.
How would you describe working at Click to a friend?
Head of colouring in department. In charge of crayons and powder paints.
---
Want to find out how our services can help to improve your search ranking and convert more customers? Read about the success we've achieved so far in our case studies and awards pages – or just contact us today!
Share this: