A day in the life of Dave Karellen, Head of Paid Search
Why working at Click is like riding a rollercoaster, and why the PPC people is the fun team that gets things done…
---
Describe your role as Head of Paid Search
It's my duty to take the exciting world of paid media to new heights. I am responsible for guiding my fantastic team to greatness and take huge pleasure in doing so.  I use my mathematical background to help the wider team with any Excel issues, and to keep the company updated with all things PPC. I also attend a lot of meetings to help bring on new business and speak at our annual Benchmark Conference; I believe this is chiefly because I am quite easy on the eye.
What does a typical day at Click Consult involve?
My day is roughly split into the following key activities: helping the team service their client base; Excel; working towards bringing on new clients; maths; training the wider company; telling jokes; pushing forward new propositions; stopping Emily falling over; building tools to help speed up or improve tasks; playing frisbee or table football; preparing for conference speeches.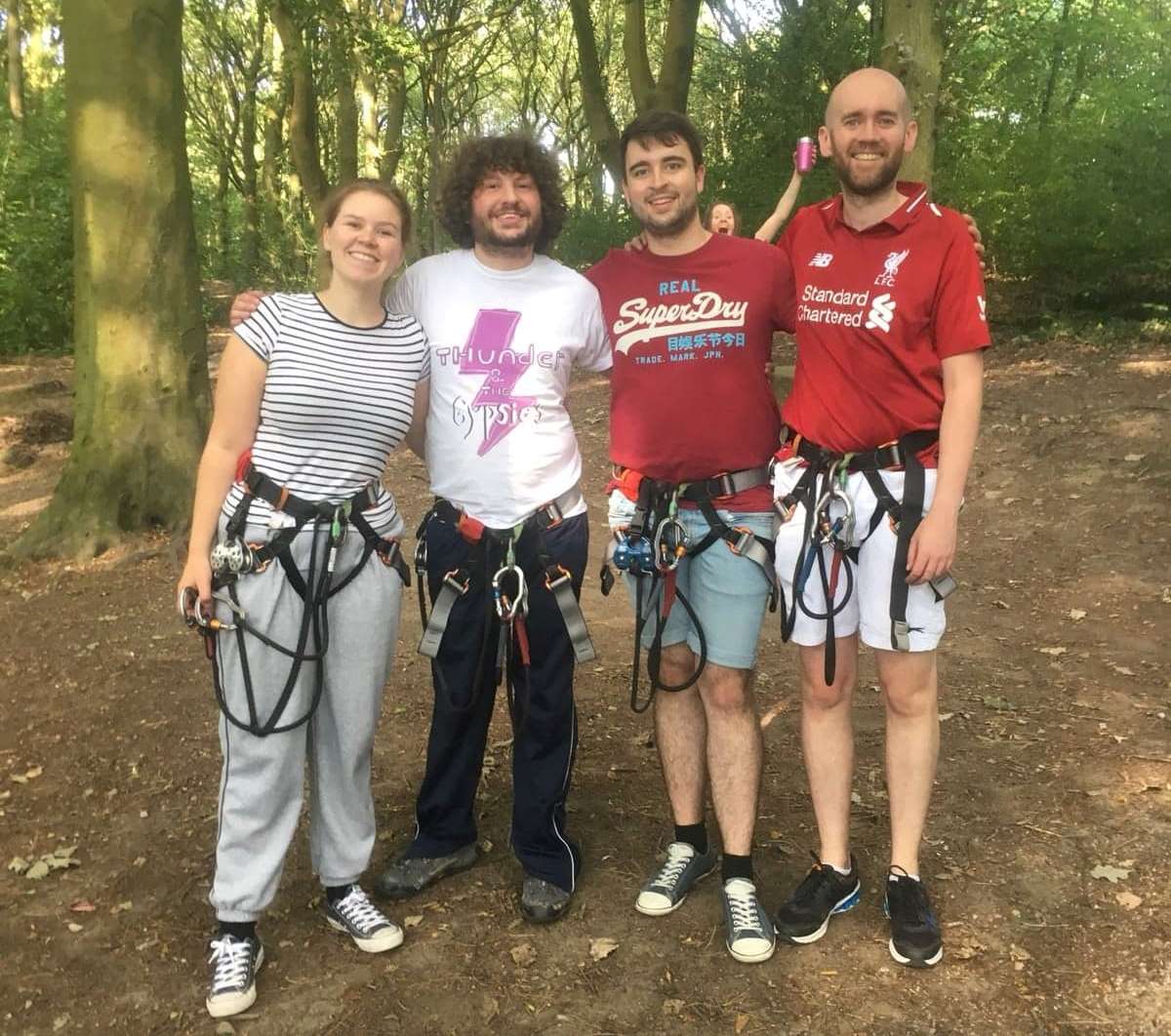 Our PPC people are a team in and out of work (l-r: Emily, Dave, Will and Ant – plus a random small person in the background)
What's the most challenging part of the role?
Recently a certain team member told me that she found another team member to be funnier than me. Being funny is very much my thing. Since then, a list has been drawn up of all the things funnier than me. I could take the 'Things Taller' and 'Things Faster' than Dave lists, but this seems a step too far. I have to take all of this on the chin as Head of, and I'm not ashamed to say that I cry myself to sleep most nights.
How would you describe working at Click to a friend?
Working at Click is like a rollercoaster. It has its ups and downs, lots of people are screaming and it will probably send you round the bend. But it's definitely the most fun you can have while sat down, or so I'm told.
The paid search team is known by many people as the fun team – why do you think that is?
In the words of Keith, I think it's because "we're all the same, but different, but very much similar, however utterly different, but you know identical…". Essentially we all get on as friends inside and outside of work. We all support each other as a team, and are very much all in this together.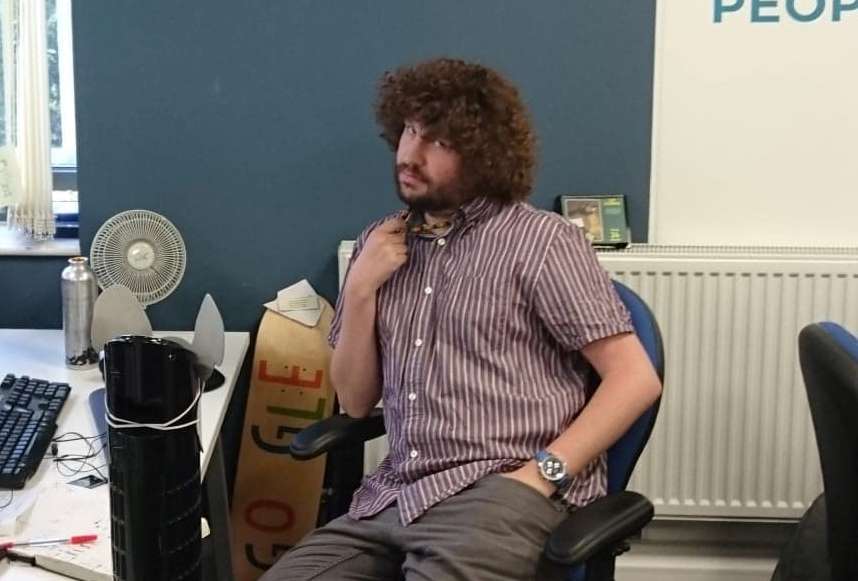 Dave in situ
Please explain your current obsession with beads (see photo above)
I think I'm a bit of a wallflower in the company to be honest. I'm not sure many people knew who I was until recently. I decided last week to 'bring beads back' in a hope that I'd be able to have something to speak to people about. I think it's worked quite well, beads are definitely back, and I'm now famous enough to do Click's 'Day In The Life of'. I think beads have made me.
Finally, why is your hair so big – is it full of secrets?
Secrets at Click Consult don't tend to stay secrets for very long. But honestly it's because I look too scary and intense with short hair. I don't want to intimidate anyone so I hide this with fluffiness for the greater good.
---
Want to find out how our services can help to improve your search ranking and convert more customers? Read about the success we've achieved so far in our case studies and awards pages – or just contact us today!
Share this: