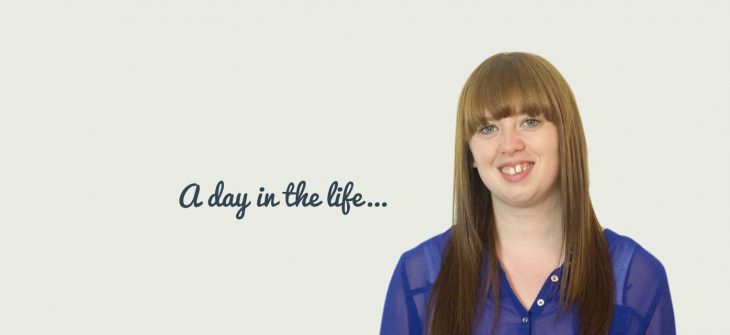 A day in the life of Faye Lambert, Senior Content Marketing Executive
Faye tells us about running social media campaigns and liaising with influential bloggers – and lets us in on her secret musical talents…
---
Describe your role as Senior Content Marketing Executive
My role involves workflow management and the planning and creation of content marketing campaigns for a range of clients spanning a variety of industries. I build highly valuable blogger and influencer relationships in various sectors through community management and ensure each campaign runs smoothly from start to finish. Alongside this, I also run clients' social media accounts on a daily basis, creating reports monthly.
What does a typical day at Click Consult involve?
Firstly, no day is ever the same but I always start my day by checking my emails to see if there is anything urgent that needs answering. After this, I research any daily trends and  trending hashtags before scheduling social posts across a wide range of platforms for my social clients. The rest of my day is then spent checking and replying to emails, networking with bloggers and keeping an eye on clients social accounts. I also make sure our in-house management tools are up to date and make a ridiculous amount of brews!!
What's the most challenging part of your role?
I would say ensuring that I maintain the different brand identities of each client as they can vary so much.
---

Faye and two of her most treasured possessions – her Employee of the Quarter trophy on the left and her cup of tea on the right
---
How would you describe working at Click to a friend?
Working at Click is great. It's very fast paced and with every day being so different it allows me to learn about a variety of industries and gain more and more knowledge about search marketing. I'm also lucky to work with such a great team, who not only have a such a variety of amazing skills between them but are also great to have the most random conversations with!
Which celebrity's social media profile do you most admire, and why?
I think Giovanna Fletcher is pretty awesome on social media. She's very real in her posts but also very inspirational. She uses a variety of content from images & videos to just plain text and whether her posts are funny or talking about a more serious topic, you can tell she knows her audience. Oh and David Beckham's Instagram is pretty 'admirable' too!
Do you have any hidden talents?
I play the saxophone, can hang a spoon off my nose and I'm pretty good at playing leg guitar!
---
Want to find out how our services can help to improve your search ranking and convert more customers? Read about the success we've achieved with contact us today!
Share this: