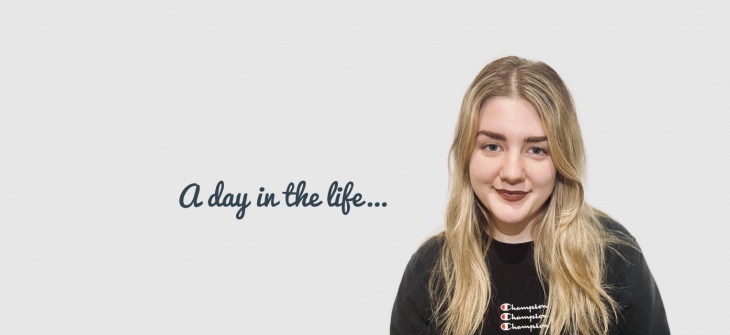 A day in the life of Hannah Wilkinson, Digital PR Executive
This month, we catch up with Hannah Wilkinson, from our Digital PR team…
---
Describe your role as a Paid Media Executive
As Digital PR Executive it is my role to obtain free coverage from our clients by issuing press releases (news articles) to journalists and publications. PR relies heavily on free placements therefore it is crucial that we are delivering interesting and unique concepts in order to gain the interest of the journalists.
What does a typical day of work involve?
With remote working I find it important to have a routine, therefore I like to start early so I can ease myself in with a coffee and writing out everything that needs to be done that week, highlighting the most crucial things so that I can start on them first.
A typical day will usually include writing a press release for a client (or amending, following their input) researching and collecting data for upcoming press releases and creating and identifying the right journalists and publications to send said releases too. A lot of Digital PR work also involves monitoring the news for any ideas for future campaigns.
(You can see some of Hannah's work here…)
What's the most challenging part of the role?
Obtaining coverage is both the most important and challenging part of my role. You could think you have a great story with the most eye-catching headline and yet it may not get picked up. 
Which area of your role interests you the most?
I love writing so creating unique press releases for such a wide range of clients and being able to delve into different topics is my favourite part. I enjoy learning new statistics and data from our surveys and creating interesting copy from that as well.
How would you describe working at Click to a friend?
Creative, engaging and collaborative.
Most embarrassing work moment?
As we have been working remotely since I started back in January, I haven't had a chance to meet everyone in person, so, I haven't managed to embarrass myself just yet. I'm sure once we're back in the office it won't take too much time.
Name your three dream dinner guests and why?
Hillary Clinton, one of the most prolific women in political history, she will always be one of my dream dinners guests… I want to know everything!
Matthew McConaughey, I just finished his book Greenlights and feel he'd tell some great stories, he has such a philosophical way of seeing the good in every situation.
Lily Allen, if her book is anything to go by, she's had quite the life and I would love to hear all the crazy tales and encounters. She is also apologetically herself with some strong opinions on sexism, socialism and politics.
---
Want to find out how our services can help to improve your search ranking and convert more customers? Contact us today!
Share this: