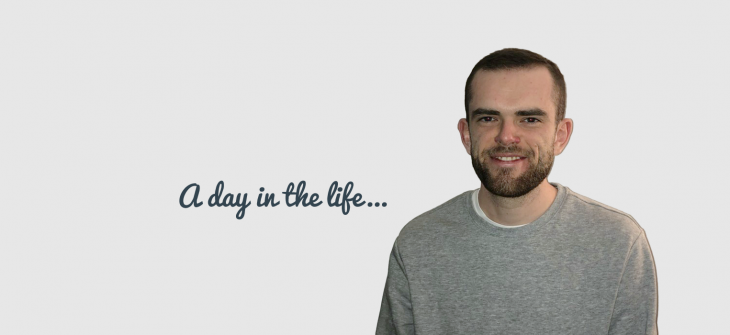 A day in the life of Keir Davies – Organic Search Executive
This month, we catch up with Damien Horwood, from our Digital PR team…
---
1. Describe your role as a Organic Search Executive
My role involves working closely with client websites, analysing SEO performance via a technical, content-related, and off page perspective. It is important to make sure client websites do not run into any issues which could hamper their SEO performance.
Also, it is key in this role to keep up to date with industry news to be able to go above and beyond to be successful in the job as SEO is a very fast paced industry, meaning staying on top is very important for success in the short and long term.
2. What does a typical day at Click Consult involve?
Currently I am still training, a typical day involves completing practice audits to allow me to gain understanding of the processes involved in the job. Also, I am completing various keyword analysis for clients with the help of other SEO team members. 
I am really enjoying the role, every day is different as I am working on/with different clients each day, which is exciting.
3.What's the most challenging part of the role?
I have never worked in SEO before, when I started the role it was a lot to take in but I've enjoyed the process of learning SEO as I believe it is very important for marketing now and in the future.
The most challenging part is learning the technical side. For example, understanding what link building is and why it's so important, also learning the Google algorithm and why it is necessary to know for the success or failure of a business online.
4. Which area of your role interests you the most?
For me it would be understanding how all the pieces come together to allow success of a business online. From the smaller blog site to the larger ecommerce stores. Also, the changing nature of the work is very exciting as I am not doing the same thing every day, there's constantly challenges to overcome to get the clients as high on search results as possible.
5. How would you describe working at Click to a friend?
Each person who asks me about the job I must explain what it is I am doing, as SEO is not what people think of when they hear "marketing". Nevertheless, they can see I am really enjoying it!
6. Most embarrassing work moment?
I would say it would be spilling water on floor while talking. I had to spend ages cleaning it up as the water made the floor really slippery!
7. Name your three dream dinner guests and why
I would say, Valentino Rossi, Terry Crews and Arnold Schwarzenegger. They are each great at what they do and would be amazing to talk to them all.
---
Want to find out how our services can help to improve your search ranking and convert more customers? Contact us today!
Share this: