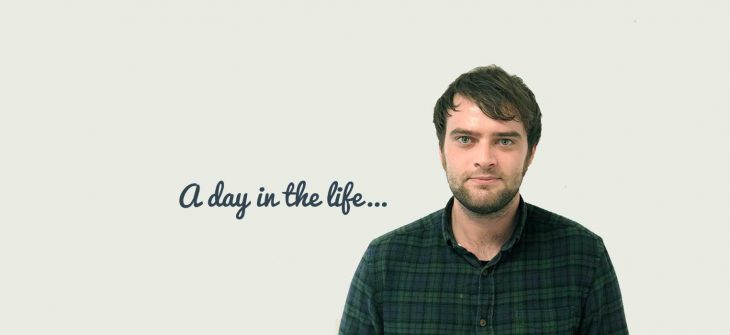 A day in the life of Louis Dutton, Digital Design Executive
Louis talks about eBooks, Eastwood and embarrassing moments…
---
Briefly describe your role as Digital Design Executive
Currently my role as Digital Design Executive is mostly based around web design for a wide range of clients, but also designing eBooks and infographics for the social and campaigns team, and creating assets and imagery for our marketing team.
What does a typical day at Click Consult involve?
The best thing about working at Click is huge variation in work; I've already picked up a lot of new skills in the short time I've been here.
Tell us about the band you're in, Mr Rockstar
My band's called Pale Rider – we're named after an old Clint Eastwood film. We've been going just on a year and have just released our first single I Run on Rain and will and will hopefully have an EP out next spring.
---
---
What do you enjoy most about working at Click?
Each day is varied and I can be working on several different projects throughout the day.
What would you say is the most challenging aspect of your role?
The most challenging aspect of my role is that you have to constantly improve and you're always learning. Technology moves so fast it's easy to get left behind but this also keeps things interesting.
What's the most embarrassing thing that's ever happened to you?
I once tripped over on stage and pulled my amp over, blowing the speakers. That was pretty embarrassing.
---
Our Louis on bass
---
Want to find out how our services can help to improve your search ranking and convert more customers? Contact us today!
Share this: