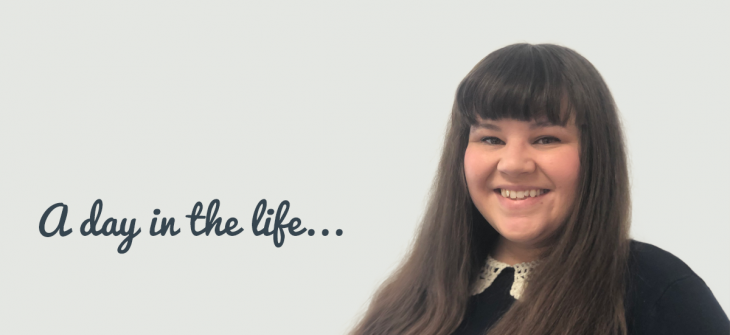 A day in the life – Shannon Mulligan
Join us this month as we take a closer look at one of our award winning team,  it's… Shannon Mulligan –  Paid Social Executive
Describe your role as a Paid Social Executive…
As the Paid Media teams first Paid Social exec, a large part of my role has been developing this service for our clients. I've also been: creating processes and procedures, creating strategies, attending client and pitch meeting and delivering the work. We're now beginning to expand the Paid Social part of the team, which is very exciting.
What does a typical day at Click Consult involve?
My days usually start with me greeting everyone with "Good Morning Starshines!". Then I optimise my accounts, most of which are with Facebook or LinkedIn. Then, I progress any client work. At lunch, I amass a brain trust to do the Guardian crossword. My afternoons are usually filled with client work, punctuated by meetings, calls, research and whatever else I am needed for.
What's the most challenging part of the role?
The breadth of Paid Social makes the role quite a challenge. Paid Search tends to represent a higher customer intent, but Paid Social covers brand awareness, right through to re-targeting and up-selling. We can cover the entirety of the sales funnel with great effectiveness.
That array of options though, requires us to wear lots of different hats and have a really diverse set of skills. I can be a copywriter, data analyser, designer, UX troubleshooter, tracking expert and more all in the space of a single day.
Which area of your role interests you the most?
Despite being 10 years old, Paid Social advertising is still in its infancy and new platforms and developments happen all the time. There is constant challenge and demand to stay abreast of the latest trends. It's exciting and interesting.
How would you describe working at Click to a friend?
It's fast paced, fun and friendly. I have a great relationship with the rest of the team. It's hard work a lot of the time, but a decent atmosphere.
Most embarrassing moment?
Definitely when I just started and one of the team, Will, warned me against missing my stop at Hooton train station and accidentally ending up in Capenhurst (as he did when he first started). Having lived on the Wirral my whole life, I scoffed at him "I would NEVER accidentally miss Hooton" – sure enough that week, ended up in Capenhurst and was late for work.
Name your three dream dinner guests and why
Billy Joel, Terry Pratchett and John Mulaney – my favourite songwriter, author and comedian.
Finally, the ubiquitous question at Click Consult: rock and roll or sausage roll?
Cheese pasty!
---
You can meet another of our amazing team every month – or if you're looking for something you can get your teeth into, why not check out our resources? Or contact us to see what Shannon and the rest of Click Consult can do for your brand.
Share this: