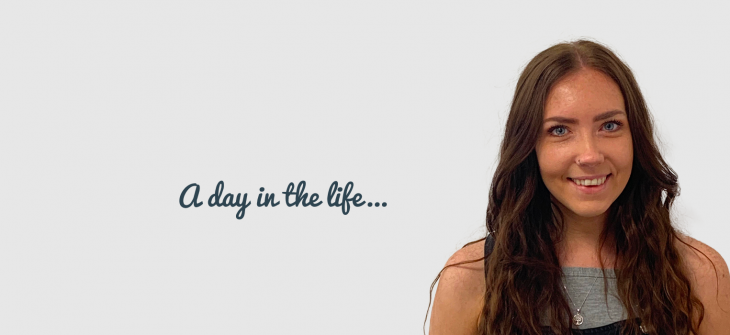 A day in the life – Sophie Campbell
Join us this month as we take a closer look at one of our award winning team,  it's… Sophie Campbell –  Digital PR Executive
Describe your role as a PR Executive…
My role focuses on building links for our clients through compelling PR campaigns across all digital channels. This means I create press releases, blogs, commentary for clients and become somewhat of a go-between for the media and our clients. I also get the opportunity to try out new PR strategies at Click as our team evolves and expands which means I enjoy added flexibility and responsibility within my role.
What does a typical day at Click Consult involve?
A typical day at Click begins by checking my emails and the daily news to see if there is anything news-worthy to be chatting about or relevant to our clients. Then I'll be using that to tie in with a press release I'll be writing about and angling it towards relevant journalists for media lists. I'm always actively checking Twitter for journalist requests as well as Response Source as I think it's a great way to grow better connections with journalists and media outlets and I'm often caught up in the random office chatter too!
What's the most challenging part of the role?
Every day brings new challenges, but I'd probably say finding a balance between a clients' wants and needs and ensuring it fits into your own time frame for work. A lot of PR work can be quite reactive and it is important that clients see are kept in the loop too, so communication is always key.
How would you describe working at Click to a friend?
Fun and rewarding.
---

---
Most embarrassing moment?
Probably when I sent my monthly McDonald's breakfast order to the whole of the company on email!
Name your three dream dinner guests and why
Miley Cyrus, Joe Lycett and Maya Jama; anyone that'd be up for a laugh!
What is your favourite word and why?
Friday – you can't get better than that Friday feeling.
Finally, the ubiquitous question at Click Consult: rock and roll or sausage roll?
I'm a big music fan so it has to be rock and roll.
---
You can meet another of our amazing team every month – or if you're looking for something you can get your teeth into, why not check out our resources? Or contact us to see what Greg and the rest of Click Consult can do for your brand.
Share this: