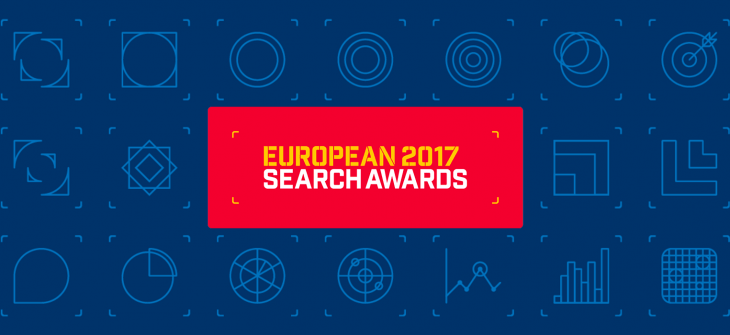 Click Consult in 2017 European Search Awards finals
We're excited to say we've been shortlisted for two gongs at the 2017 European Search Awards!
---
It's the second year running Click Consult has reached the finals – this year's awards are being held in April in Krakow, Poland.
Best Large Integrated Agency
In the last year we've achieved growth in all five of our target areas: clients, fees, retention percentages, revenue and profit.
We have also increased the number of staff in client facing roles and developed the role of Client Success Manager to help ensure that our clients' strategies are dynamic and performing in-line with growth and the marketing climate.
Another significant development this year has been the formation of our client-facing industry scorecard following a survey of our clients' needs.
This tool allows us to highlight the key performance indicators as agreed by the client and future targets such as Organic Goals, Rankings on SERPs, Sessions, New Users and PPC Spend/ROI.
We then use a traffic light system to report where we are with the client's workflow, offering up to date reporting and transparency on agreed targets and is already leading to better results and relationships.
And throughout all of this, we've continued to grow our culture of innovation, collaboration and productivity – and, of course, have fun!
The shortlisting for us as an agency follows our recognition at the 2016 FSB Greater Manchester & North Cheshire Awards as Digital & Social Media Business of the Year.
Best Use of Search (Third Sector) – Oxfam
Our Oxfam Unwrapped – We Won't Live With Poverty blogger outreach campaign offered a mixture of multi-media asset creation which would not only harness genuine empathy for the globally respected brand, but help it achieve a greater share of this valuable market.
The team knew that with a bespoke campaign, full of colourful, engaging, shareable content, we could reach engage with Oxfam's target market .
Increasing brand awareness was done in a variety of ways, each of them interlinked with the campaign's aims – from outreach to and conversation with bloggers carried out on social media, to the creation of a bespoke 'blogger badge' to generate links, and the creation and distribution of high-definition, high quality images and informative fact-sheets to assist active participation by the blogger community.
This campaign achieved its targets while raising the profile of a worthy charity and generated much needed revenue for a host of good causes. It is a campaign that has harnessed the belief and passion of both client and agency in order to ensure that the ideation, design, creation and outreach processes involved in the campaign have all been executed to the highest possible standard, within budget and on time.
Our bespoke strategies and constant drive for improvement means that Oxfam can and will continue to grow in their market both financially and in terms of brand awareness.
In 2016, our work for Oxfam has won  The Drum Search Awards – Best Charity/Not for Profit Campaign. You can view a short video which showcases our #VintageFaceAndStyle campaign, in which we collaborated with fashion, beauty and vintage bloggers to raise awareness of Oxfams Online Shops and strengthen the charity's link profile, below.
---
---
We'd love to hear from you for an informal chat about how we could help grow the visibility and profile of your brand online. Contact us online or call us on 0845 205 0292.
Share this: