Click Consult named Best Digital Agency in UK 2017
Just when we thought September couldn't get more exciting (with our Benchmark Search Conference just a week away), we've only gone and won TWO UK Agency Awards!
---
We picked up two gongs at last night's UK Agency Awards at the Montcalm Marble Arch: Digital Agency of the Year and Best Not-for-Profit for our Oxfam campaign, 'We Won't Live With Poverty'.
The Awards celebrate creative, design, digital, marketing, advertising, media and public relations agencies based in the UK. The event, which rewards exceptional agencies, campaigns and talent in 22 categories, is judged by leading in-house marketing professionals from some of the UK's biggest and best brands.
---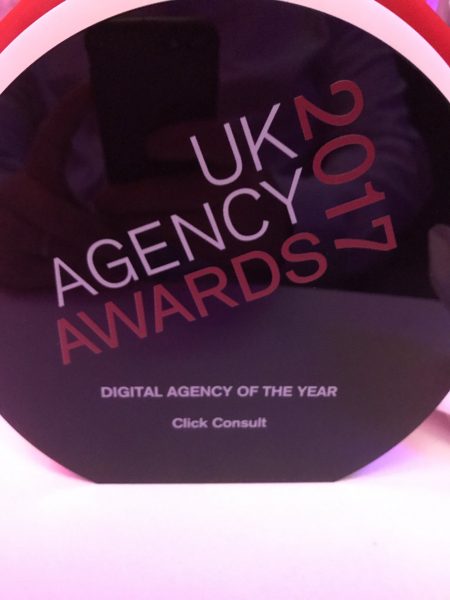 We beat off competition from all over the UK
---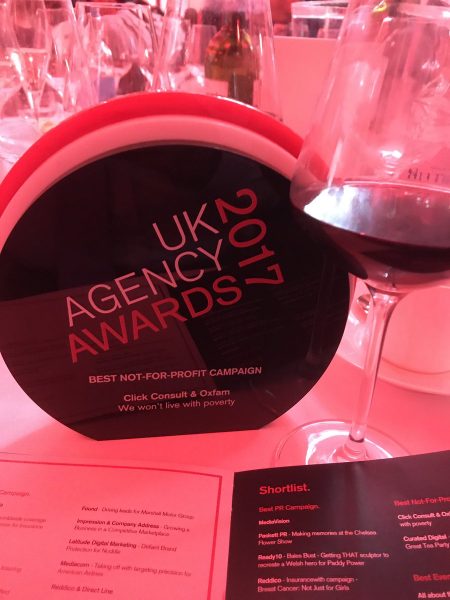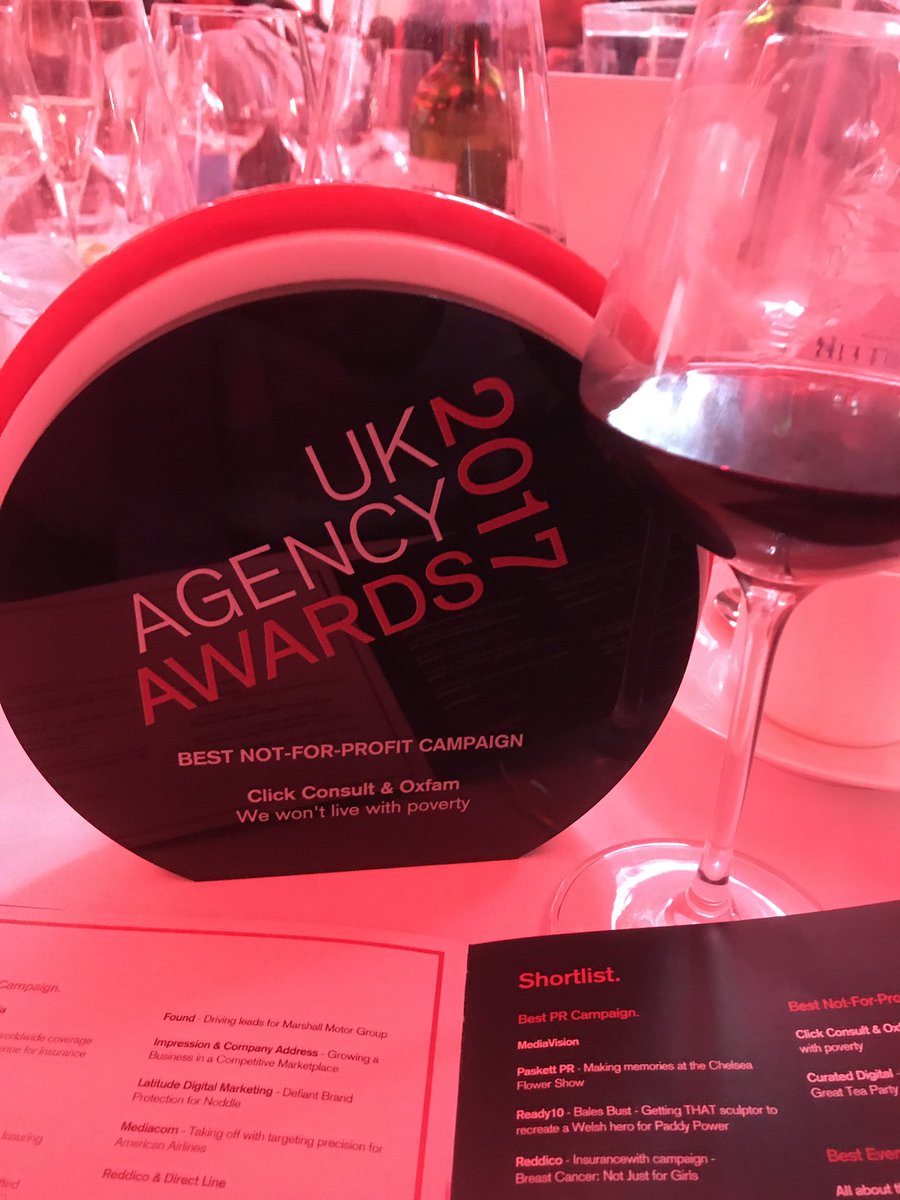 Our fourth accolade for our work with Oxfam
---
Our CEO and Founder, Matt Bullas, said: "We're elated about our wins – 2017 has been an incredible year for Click.
"The work that we do for our clients is the driving force and we love implementing campaigns that really make a difference. It is especially pleasing to be recognised as best digital agency against stiff competition from all over the UK.
"This is proof to the hard and varied work our teams are doing and shows that we are playing our part in one of the UK's largest and fastest growing industries.
"Here at Click Consult we are continuously developing our offering and looking at fresh techniques to bring out the best in the brands we work with.
"The business that we have secured over the last 12 months and the results that we have seen for existing clients puts us on track for our best year ever."
---
Find out what makes us such a special agency, drop us a line or give us a call on 0845 205 0292.
Share this: