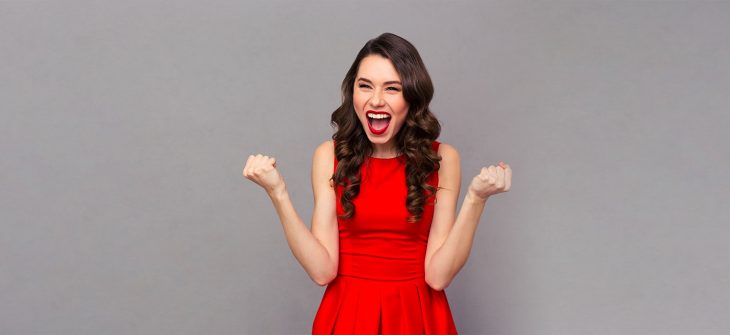 Click Consult ranked 13th in Prolific North's Top 50 Digital Agencies 2017
Once again we're proud to announce that we have been included in Prolific North's Top 50 Digital Agencies report, marking the 4th consecutive year we have featured on the list. Just like previous year's we have also improved our ranking, this year rising to 13th on the list.
---
The Prolific North Top 50 Digital Agencies is a definitive listing of the North's largest and best digital agencies, spanning SEO and PPC, web, content, mobile and eCommerce. It's now widely recognised across the region as the yardstick for the digital sector.
As well as improving our position in an ultra-competitive market, we are also proud to be the third highest independently owned business in the list. With big buyouts and large corporations increasing their presence in the North it is a testament to our ethos that we continue to thrive.
To establish the list, Prolific North work together with leading research company Mustard Research to make an informed decision on the top 50 digital agencies in the North of England. They evaluate over 150 digital agencies that are either based in the North, or have offices here, as well as asking the agencies themselves to submit supplementary financial and related data.
---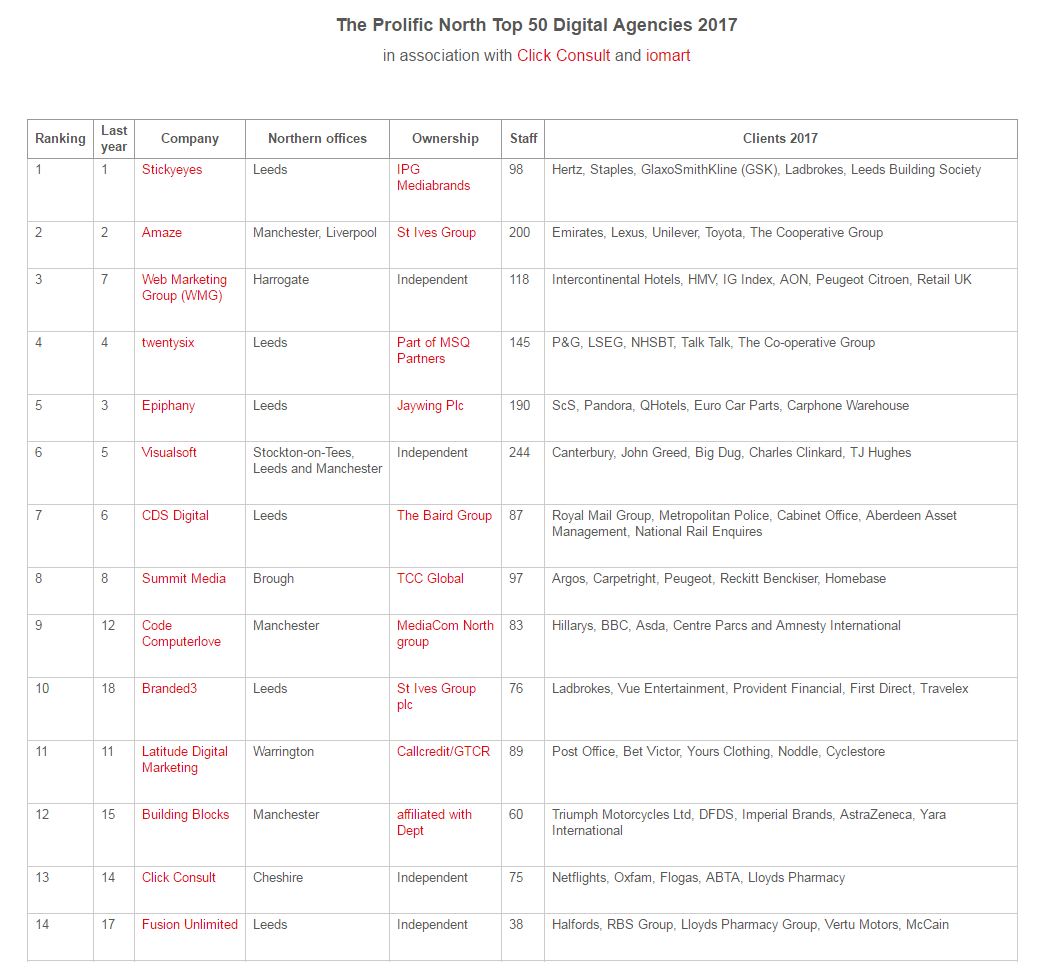 ---
Discussing the report, Click Consult founder and CEO Matt Bullas said: "This report caps another memorable year for the team here at Click Consult and we are delighted to feature so highly on Prolific North's Top 50 Digital Agencies list.
"Such is the importance of this list, we decided to act as headline partners again this year, further instilling our belief that some of the best performing work in the search marketing industry is coming from the agencies which feature.
"Not only have we seen our position rise but we are now one of the top three independent companies on the list. The hard work that the team here at Click Consult puts in, paired with our ethos and our desire to inspire and invent new technologies, has led to numerous awards, accreditations and most importantly client wins.
"We combine creative and technical talent with our pioneering proprietary technology to deliver data-driven, content-rich, ROI-focused campaigns that exceed client expectations.
"The past year has seen us invest in developing our service offerings and our people, as well as launching our own industry-leading suite of tools and techniques in TRAX technologies, we will also be hosting  our very own search marketing event, the Benchmark Conference for 3rd year running in Manchester this September.
---
Need help with your search marketing? Why not get in touch? Or subscribe to our newsletter for industry leading insights.
Share this: