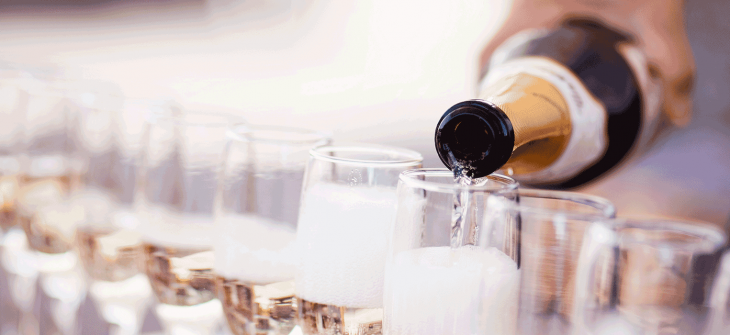 Click Consult shortlisted for Most Effective Agency
The team here at Click Consult is delighted to announce that we have been shortlisted for the Most Effective Agency award at the Performance Marketing Awards 2017
---
This nomination comes as the result of the hard work that we have done for our clients since the start of 2016. We've continually over-delivered in terms of results and ROI and the brands that we work with have seen increased search visibility and performance thanks to our innovative campaigns.
In a rapidly changing industry, we've not simply sought to maintain a competitive edge, we've sought to blaze a trail, making an unprecedented investment in pioneering proprietary technology that is ensuring transparency and accountability and helping to deliver record results and ROI for our clients.
Our bespoke TRAX technologies help us to generate results for our clients that other agencies cannot and the annual Benchmark Search Conference brings together the brightest minds in the world of online marketing. All of this cements our place as a thought leader and highlights out dedication to driving not just our clients forward but the industry as a whole.
---

---
Speaking about the nomination, founder and CEO of Click Consult, Matt Bullas said: "The team and I are delighted to be nominated for the top prize at this year's Performance Marketing Awards.
"The work that we have undertaken and the results we have generated are a testament to the innovation and effort that our various teams have put in.
"Click Consult takes a creative, strategic, technical and data-driven approach to search marketing, and we are committed to remaining at the very cutting edge of industry developments to ensure we can future-proof each client's success.
"Our performance this year has seen us pick up over 20 nominations and 5 wins, we've also expanded our Benchmark Conference to bring the brightest marketing minds together and have invested heavily in developing bespoke technologies to assist our clients."
The awards which celebrate the best work in the marketing industry with a particular emphasis on innovation and achievements have a new look this year.
Alongside the judges scores, votes are being collected from the public to help identify the key facilitators of advanced performance marketing campaigns – and we need your help.
You can place your vote for Click Consult here until April 7, 2017 and the presentations will take place on April 25 at the Grosvenor Hotel in London.
---
If you want to discuss how we could raise your business' profile with an award-winning campaign, then why not give us a call today?
Share this: