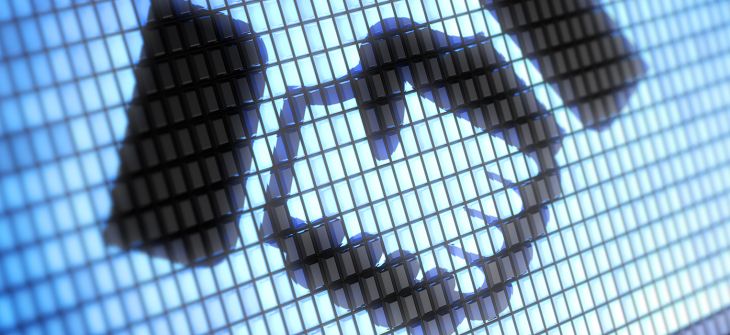 Communicating in a crisis: Trust in turbulent times – Amanda Coleman's Benchmark 2017 talk
The speakers at Benchmark had a lot to say about social media, such is its centrality to online marketing. We heard about using social media for sales and leads, brand awareness, and personal branding. Amanda Coleman, GMP's Head of Corporate Communications, focused on a different, non-commercial perspective – which nonetheless reveals truths about communication and relationship-building that apply to both the public and commercial sectors
---
Amanda has worked for Greater Manchester Police (GMP) for 16 years, but this year her talk focused on social media communication in the wake, and aftermath, of the Manchester Arena attack in May 2017 when 22 people died (which is still an ongoing investigation).
She began by emphasising the importance of enhancing public relationships, establishing trust, and building a community of advocates on a daily basis to create an authentic foundation for interaction in more turbulent times. Her team regularly posts content with a 'friendly vibe' that aims to engage people, showing what goes on behind the scenes, presenting the Police as real individuals.
The key is building confidence among the public so that they feel they can approach GMP when they need to, whether they need help or if they information to share; and also so that they come to regard the GMPs social media channels as the go-to sources of accurate information in times of crisis.
GMPs rules for successful social communication
These bullets are critical in a crisis, but also for every day online comms:
Speed of response – not just in terms of recognising what's happening but also how people are reacting online.
Honesty – acknowledging what's going on.
Accuracy – a level of understanding about concerns and issues in the area; and being candid about what you don't know as well as what you do know under pressure.
Continuity – invested over the last seven years to ensure consistency and continuity across each social platform.
Remembering the people – easy to prioritise the process over the human aspect when under pressure.
Managing comms: pre-social media
Before social media, Amanda says the Police's (and other organisations') role in communicating with the media was much more straightforward: an incident would take place, the organisation would prepare and deliver information to the media, and updates would be provided when appropriate: linear and easy to control.
Managing comms in the age of social media
In Amanda's experience, when there's an incident or emergency, the first place people find out about it, and look for information, is on Twitter. Fake news often rears its head: after the Manchester Arena incident, Amanda found fake photos of victims posted on Twitter after five minutes.
There's demand and appetite for information and posts come from a plethora of different sources. GMP's job is to cut through this glut of postings and emerge as the most credible source of accurate information. Again, accuracy, honesty and speed are the key factors that GMP takes into account.
GMP: May 2017
To demonstrate her points, Amanda gave us an insight into how GMP manage the communication of details about a major incident (using the Manchester Arena attack as an example), alongside liaising with and supporting the victims and their families.
The golden hour
How an incident is dealt with in the first hour defines how things develop.
Amanda explained that the Police have a national protocol for any kind of terrorist incident, which means that, in the initial stages, they will publish information on Twitter predominantly because of the speed with which it allows them communicate. Amanda said it's often the case that they ask the media to refer to Twitter to answer their questions.
Luckily, she said, this is something they'd already agreed with journalists prior to the May 22nd incident. On this evening, GMP posted their first tweet about the incident within 20 minutes; although this sounds like a long time to react, Amanda points out that this was a quick response considering it happened at 10.31pm.
She recounted what happened on the evening: "The on-call press officer was contacted within ten minutes and called me to say 'I'm putting this out – it might be something, it might not' – and that was a call we had to make. We knew at that point very little other than that something had happened and, at the end of the day, it if it had been nothing, I don't think anybody would have been particularly critical of us – and we would have accepted it if that had happened. We acknowledged that there was an issue and told people we'd keep them updated as we found out more.
"The key issue for us in the initial stages is preserve and protect life so the message was 'keep away from the area because we don't know what's going to happen'; for example, there could have been a second device so we had to try and make sure we could keep people away."
Within an hour Amanda and her team were in the office, starting to plan out their strategy: how they would communicate, how much information they were going to put out and – crucially – how this would work alongside supporting those involved and their families, as well as staff welfare.
Moving quickly, they'd soon issued the first proper statement out, which confirmed fatalities and within four hours, GMP's Chief Constable has issued a statement on camera.
"We were trying to get as much information out as we could in lots of different ways – including footage and CCTV stills – so that people could understand what was going on but also then hopefully come forward with information."
This comms activity, to put it into context, was happening in the background of an incident that had triggered critical threat level nationally, which clearly required a huge operational response for police, who were also at that time making arrests.
With social media saturated with information of varying accuracy, and huge public and media interest, Amanda's team created and posted an infographic containing the key facts, including a timeline of events and statistics.
Takeaways
Communicating in a crisis
Amanda's main advice is to keep it simple:
Understand what's happening
Explain the future
Focus on those affected
Involve people
Keep the flow of information
Return to normal
What you should be doing now
Whether you're an SME, large corporation, or public sector organisation, preparation is key:
Start the conversations now – build the right relationships; don't wait until a crisis happens.
Understand your brand – especially in terms of mood and voice.
Make it 24/7 – social media is real time.
Plan and test – what can go wrong? How can you be flexible and adaptable?
Listen to your customers – social media is about two-way communication.
Looking to the future
While many organisations' emergency comms plans will take into account what needs to happen in the first hour, first day, and first week, in these sort of circumstances, organisations like GMP need to think longer term.
Within two weeks of the incident, large scale concerts were planned by The Courteeners and Arianna Grande (who's benefit gig was in aid of the Arena explosion, where she was the headline act) – which put the onus on GMP needed to instill and maintain confidence among the public that they would be safe.
Amanda emphasised that the recovery period following such a major traumatic incident will be a long one. While the Police and the community must resume 'business as usual' the incident continues to impact on GMP and the lives of those in Manchester.
---
---
The Benchmark Search Conference is held annually by Click Consult, helping the industry to push itself to new heights every year. To find out what we can do for your brand, contact us today.
Share this: