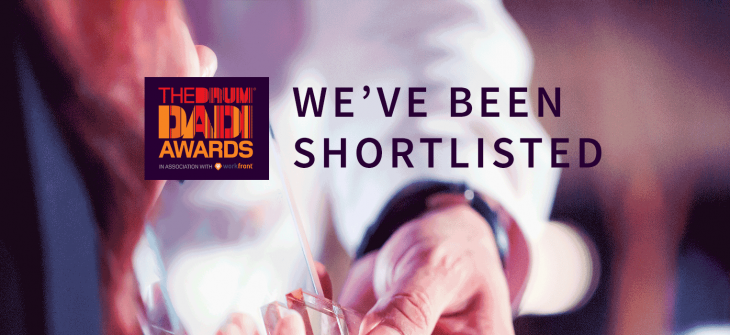 DADI Awards shortlists announced
It's that time of year, one we look forward to at Click, when a lot of award shortlists are announced for the digital and search marketing sector and the time when the great work our teams do is rewarded by appearances on shortlist after shortlist
---
The latest awards to reveal shortlists is The Drum's DADI Awards. Now more than ten years old, The Drum Awards for the Digital Industries rewards the best digital work from brands and industries across industries from apps to social media via search marketing and the use of AI and machine learning.
With judges selected from the very top of the marketing food chain, the requirements to be seen as a success are as high as you would expect, and for that reason the DADI Awards are much coveted by professionals working in the digital sector. Last year, Click's work on behalf of LloydsPharmacy Online Doctor was a finalist in the 'Best Retail Website, App or Campaign' category and, while there was no trophy to take home on that occasion, hopes are high for this year with two nominations this time around.
This year Click Consult has been nominated in the following categories:
Financial Services Website, App or Campaign – for our work with Chill.ie
Agency of the Year – for our general awesomeness
Here at Click Consult, we believe that if the work is good enough the accolades follow and our list of awards is long and growing all the time. To see what an award winning agency can do for your brand, contact us today.
Share this: