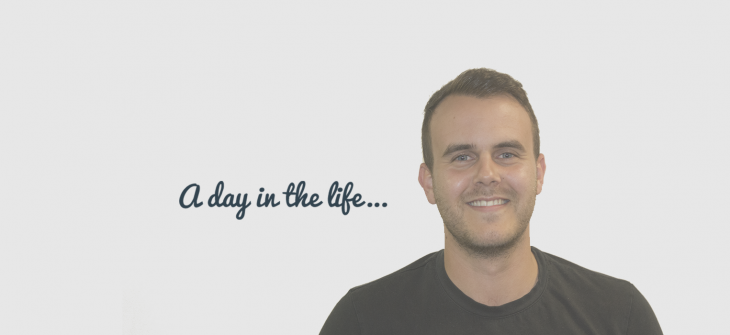 A day in the life of Mike Dugine, Key Account Manager
He's a little bit Spanish and a little bit Welsh – here's Mike Dugine on FIFA, fictional cars and feeling the love for the PPC team…
---
Briefly describe your role
As a Key Account Manager, I'm responsible for the overall performance of all clients within my portfolio. This means agreeing key performance targets with each client and working on a daily basis with other departments within Click to realise these goals through data.
What does a typical day in the account management team involve?
A typical day in the AM team starts with looking at client data from the day or week before to see how they are performing against their desired goals. This data comes in a variety of forms such as traffic to a site or how certain keywords are performing. A quick look at emails follows, which usually contain something that needs to be actioned that morning. The rest of my day consists of communicating with clients and ensuring workflow is on track.
---

---
What do you think is the most important aspect of account management?
I think the most important aspect of Account Management is communication, not just with clients, but also internally with other teams. We're very busy and it's vital we collaborate at all time to ensure nothing slips through the net.
Which other teams do you interact with the most?
I interact with all teams within Click, however, I currently find myself speaking to our PPC team the most. I enjoy my time with the PPC team as they are all a fantastic bunch of people with a great sense of humour and fantastic team spirit.
What do you enjoy most about your job?
The part of my job that enjoy the most is the people I work with. Whether we are coming up with plans for clients, putting together workflow or even when I'm teaching Keith a lesson on FIFA at lunch time, we are always happy to be part of the Click team and working together effectively. Click really is like a big family!
Finally, we know you love cars. If you could pick any fictional car from a TV show or film, which would it be?
Everyone knows I am big on my cars and they have always been a big part of my life! If I was to pick one car that has stood out for me it would be Brum! What a lad!
---
Mike's dream car
---
Want to speak to one of our fantastic team abut the range of search marketing services we offer, without hard-sell? Call us on 0845 205 0292 or contact us today.
Share this: