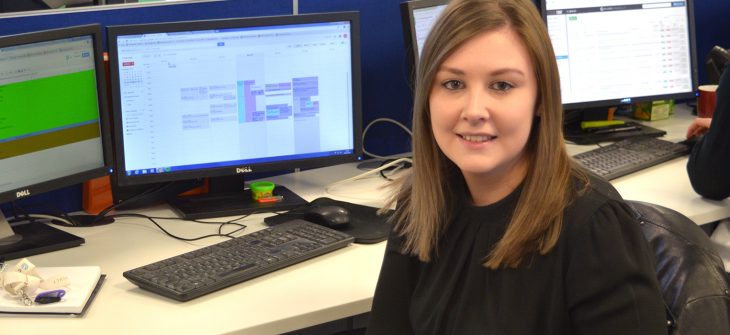 A day in the life of Steph Walker, Content Executive
This month we drop in on Steph Walker from our Content Team to talk about wordsmithery, shenanigans and Game of Thrones…
---
Briefly describe your role
As a Content Executive, I write high-quality, authentic content for our clients. The copy I produce can take many different forms, such as blogs, press releases, web copy and infographics. I make sure everything I write is consistent in terms of grammar, spelling and punctuation and that it supports the client's organic search goals. Ultimately, I endeavour to strengthen brand reputation and encourage engagement from the audience.
What does a typical day in the content team involve?
I'll usually start the day by checking which pieces of content need to be written, such as how many blogs we have in the pipeline and making sure we are on target with our on-page copy too. It's then a matter of prioritising the most important tasks and making our way through the different pieces of copy. As a team, we also take the time to proofread each other's work throughout the day.
Which other teams do you interact with the most?
I interact with the Outreach Team the most, mainly to make sure we are on the same page when it comes to writing content for the blogs they have placed in the pipeline. I also communicate with the SEO department to discuss keywords and links.
What do you enjoy most about your job?
I absolutely love to write, so my role is perfect for channelling my creativity. I also enjoy being able to cover such a wide variety of topics. Whether it's about office furniture or car insurance, I'm always kept on my toes as to what I might have to write about next.
Do you have a claim to fame?
I met Jude Law once – swoon! I saw him perform in Hamlet on the West End and I managed to speak to him after the play.
What are your three favourite words and why?
Discombobulated, shenanigans and quibble, because they're all excellent sounding words in my opinion.
Would you rather live in a world without hedgehogs or a world without Game of Thrones?
I would have to say I'd rather live in a world without Game of Thrones – purely because I don't watch it!
---
Find out more about our Content, Outreach & Social Engagement Services or contact us today!
Share this: