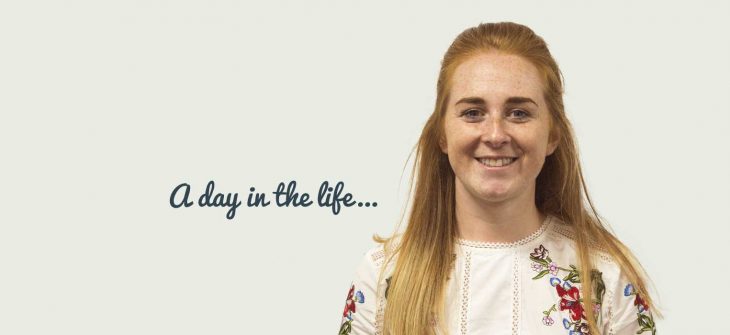 A day in the life of Charlotte Lecoustre, Business Development Executive
Charlie on keyword research, working with her sister at Click, and secret trampolining skills…
---
Briefly describe your role as Business Development Executive
My role within the Business Development Team is to support the Business Development Managers (BDMs), mainly by creating proposals, showing the opportunity for potential clients – how we can help their site with the different services we provide. This includes analysing URLs to see what we could suggest to optimise the site organically and looking at the paid search opportunities etc.
What does a typical day at Click Consult involve?
Every day is very different, not often doing the same thing twice. Depending on the briefs that are in or any inbound interest we have had, I could go from researching pipe suppliers to holiday providers, ladder suppliers, insurance companies or clothing sites.
What's the most challenging part of your role?
Attempting to dodge the innuendos from the BDMs ha ha! I find keyword research relatively challenging depending on the subject/industry. Sites within the beauty, fashion or holiday industry, I can jump straight into keyword research as I know aspects within the industry. But sites about engineering, cars or flooring, for example, require a lot more research into the products and industries before I can even begin the keyword research, to ensure that I cover the opportunity within the market.
If a business was considering investing in either SEO or PPC, what would you advise them?
As I have had more experience working with organic search proposals and working with the SEO team, I would definitely feel more comfortable to suggest and talk about SEO than PPC. But it would mainly depend on the budget available to the client and their KPIs.
Which teams do you most interact with?
Within the sales team I tend to work with all teams, depending on the client and what service they are looking for. I would say I mainly deal with the SEO and PPC team when analysing websites, to recommend the best way to optimise their site organically or through paid search methods.
Do you have any hidden talents?
I'm a Grade 3 trampolinist and a whizz at making playdough (ex-child practitioner skills).
---

---
How would you describe working at Click to a friend?
Fun, always different, intense (near deadlines) and interesting. Having been here for just over nine months, I'm still learning about all the aspects of search marketing.
Your manager is your sister – is that weird for you?
It's only been a few months since Anna came back from maternity leave but so far, so good. She doesn't hesitate to tell me when I've made a mistake – in a constructive way – which has only benefited the way I work and the documents I produce. I feel as though having my sister as my manager she is a little more aware of my ticks and moods (ha), so would immediately know if I'm having a bad day – and know to stay away or hand me a chocolate bar and vice versa.
I will say the best thing about working with my sister is I get to hear about my niece's latest milestones almost immediately 🙂
What's the most embarrassing thing that's ever happened to you (at work or otherwise)?
There have been quite a few, but my tendency to ask questions which have the most obvious answers seems to be the most common source of embarrassing moments.
Finally, the ubiquitous question at Click: rock and roll or sausage roll?
Sausage roll – I will pick food over almost everything!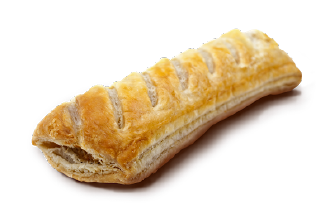 ---
Want to find out how our services can help to improve your search ranking and convert more customers? Read about the success we've achieved and contact us today!
Share this: