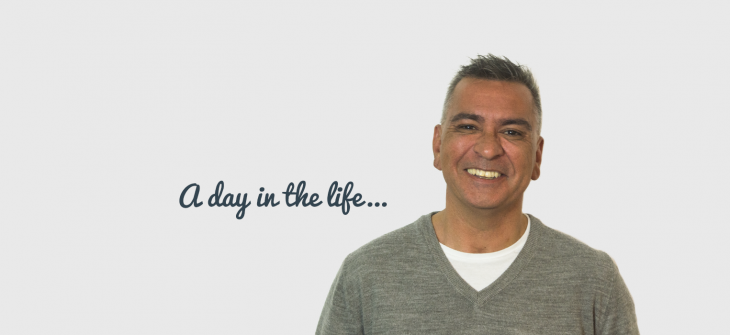 A day in the life of Lee Mason, Business Development Manager
After five years at Click Consult, we've finally given Lee a blog spot to talk about the landscape of search marketing, his love of LFC and, er, lobsters…
---

---
Briefly describe your role
My role is to help develop and grow our client base; I do this by dealing with website, phone and email enquiries and people who download and access search marketing content created by our marketing team. The business development team here also produce content of our own that can be shared to generate interest in Click Consult.
What does a typical day in the business development team involve?
We are a small but very dynamic team here at Click Consult, our day usually starts with a coffee, admin and email check. From then it is usually difficult to determine what happens next, that's why I like working here! Most of my working day is spent speaking with people on the telephone, understanding their needs and then delivering the correct information in a proposal or setting meetings with them to talk in more detail about their strategy.
What are the most common questions people ask about SEO?
Lots of the people I speak with are senior digital marketers for the companies they work for, this means they are usually right up to date with the ever changing landscape of search. There is always confusion and even panic at the times of rumoured Google algorithm changes, there have been lots of these since my time here! I would say the most specific questions coming my way are around this subject. We have regular roundtable meetings that our internal teams take part in, and this is a really effective use of time which allows us all to stay right at the forefront of such important changes and allows us to effectively communicate our views on such subjects to the people we are speaking with.
Which other teams do you interact with the most?
There is a need for me to work with all of our internal teams to help build and develop accurate and insightful proposals for prospective clients. We have teams for technical SEO, Outreach, Content, Social & Campaigns, not forgetting PPC (paid search)! Our Account Management team work closely in tandem with us to ensure seamless transition and start up processes for new clients, and we also work very closely with our Marketing team to generate the right type of content marketing campaigns.
What do you enjoy most about your job?
Talking! I've always enjoyed speaking to people and finding out how I can help them, right from my very first job selling lobsters in London! One of my key strengths in this role is having the ability to talk on all levels about search marketing. One of the most interesting aspects of my job is having conversations that last anything from a few minutes to well over an hour. As an example, I can be starting our relationship with experienced and senior marketers from Oxfam in the morning and be talking with brand new business start ups who have very little knowledge of search marketing in the afternoon. There really is that much variety to my role and in nearly five years at Click Consult I cannot remember any two days being the same.
What was your favourite birthday or Xmas present as a child?
My 1987-88 season ticket for The Kop at Liverpool FC. This (below) was the game of the season.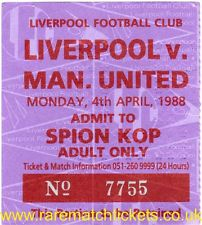 ---
Want to speak to Lee or any one of our team about how our services can help to improve your search ranking and convert more customers? Contact us today!
Share this: