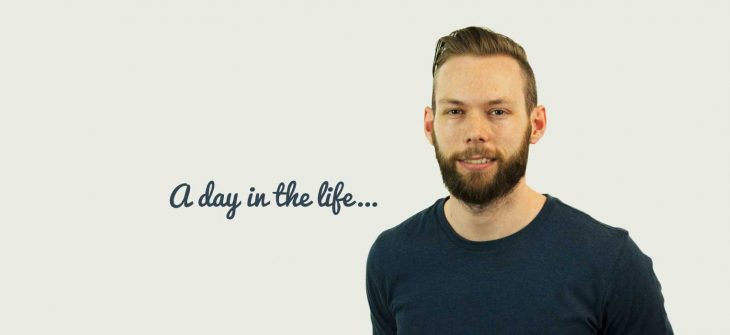 A day in the life of Matt Wood, Key Account Manager
Setting goals, tackling technical queries and being beaten at Fantasy Football by his boss are all in a day's work for Key Account Manager Matt
---
 Describe your role as a Key Account Manager (AM)
As a Key Account Manager, I am the first point of contact for my portfolio of clients. It is my responsibility to ensure that the client remains informed with the delivery and progress of their account.
What does a typical day at Click Consult involve?
A typical day involves a little bit of everything as an Account Manager. Generally, the morning will dictate picking up and responding to any new emails. Then, depending on the specific day, there's checking and reviewing latest client performance, running any required performance reports, communicating with delivery team members and talking directly to clients.
What's the single most important piece of advice you'd give to someone who's thinking of using an agency for SEO or PPC?
Set a goal (or goals) and agree upon a strategy that's going to help you achieve those goals. Rinse and repeat this process as you progress.
How would you describe working at Click to a friend?
I would describe working at Click as somewhere that is great for personal development and surrounding yourself with an array of search marketing expertise across different fields.
---

Matt at last year's Digital Impact Awards 
---
You have several years of experience an SEO practitioner. What does this bring to your role as AM?
It brings questions from other Account Managers! Of course, I feel this is of real benefit to me as it means I can perhaps offer something a little more to clients when they have any technical queries.
What's the most embarrassing thing that's ever happened to you (at work or otherwise)?
Getting beaten by Simon Buckland (Head of Account Management) in Fantasy Football.
Finally, the ubiquitous question: rock and roll or sausage roll?
Sausage roll (as I'm sure the butty woman would testify to).
---
Want to find out how our services can help to improve your search ranking and convert more customers? Read about the success we've achieved with contact us today!
Share this: