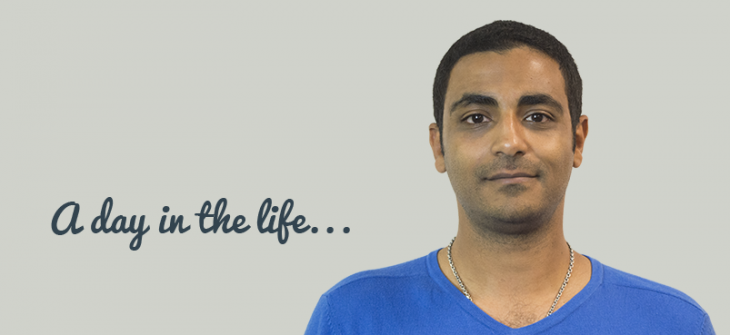 A day in the life of Mohamed Shalaby, SEO & Web Dev Executive
Mo explains the link between search marketing, web dev, and software development, and reveals what life as an SEO at Click Consult involves
---
Briefly describe your role
Working alongside Click Consult's creative, content and outreach teams, I am responsible for delivering workflow on a portfolio of clients in a timely manner, whilst adhering to Click Consult's high quality standards. I usually have a variety of tasks from web analytical tasks and technical SEO tasks to drawing future strategies for clients.
Does working in the digital marketing industry differ to working in the software development industry?
Not really. I believe that software development, web development and digital marketing need each other in order to guarantee a successful strategy. Without high quality software you cannot guarantee a great performance that will serve the KPI for your organisation, and it's the same for digital marketing.
I am an active software developer and SEO web analyst. Every day when I evaluate or advise my clients who are usually using enterprise stacks based on Java (Java EE / Spring MVC Framework), C# (ASP.NET MVC / web forms), I see the benefit of understanding design patterns, web technologies (server side/client side) and programming because it continually aids me to discover and fix many issues in my clients' software platforms, which have direct effects on their SEO and digital presence. This is also why I believe that there are no differences between the two fields – in fact, you need knowledge in both in order to deliver a successful digital presence online.
---

---
What does a typical day in the SEO team involve?
A typical day in the SEO team involves a lot of challenging tasks and decisions, checking all the strategic and technical matters that may raise concerns about our clients SEO performance while keeping up to date with the latest updates in the SEO and software industry. It's also always good to know that I am going to work (in sometimes not so great weather!) to a team where we can share ideas and challenge more difficult tasks and client issues together.
How would describe working at Click Consult to a friend?
Working at Click Consult changes from day to day which is great as is continually keeps me engaged. You can always ask advice not just from my SEO team who are all really friendly, but also other teams. Click Consult is full of technical and creative experts.
Which other teams do you interact with the most?
Honestly I think I interact with most of the teams at Click Consult. Although I am based in the SEO team, I find myself speaking with content, campaign, outreach and PPC teams in order to manage our clients expectations and to draw the most efficient strategy for them that will guarantee a successful SEO performance. I also usually communicate with the Account Managers, answering their and our clients queries that they may have, thus ensuring that the SEO technical, analytical and strategic performance is on the right track.
What do you enjoy most about your job?
I see myself generally as a problem solver in all aspects of life ranging from solving puzzles to fixing a broken old mobile or computer. This I feel is also taken into my daily job at Click Consult as I enjoy solving all the technical challenges and analysing them well, as well as finding different ways to help the clients to improve their SEO performance.
As above I also enjoy that Click Consult is made up of so many teams and skill sets which I find appealing and enjoyable.
You love dogs, KFC, beanie hats and donuts – but which is your favourite?
Probably the most difficult question to answer from the above. I do love all that is mentioned above, from the warming feeling travelling to work on an icy day that my beanie hat gives me, and the delightful content it gives me to eat the not so healthy sugary donut to of course my not so well behaved but mutually accepting and loving French bulldog, but I have to say (sorry Lola), KFC has and always will have a special place in my heart, which is made even more special when me and my Click Consult friends and colleagues go out in the lunch break to eat, chat and have a laugh.
---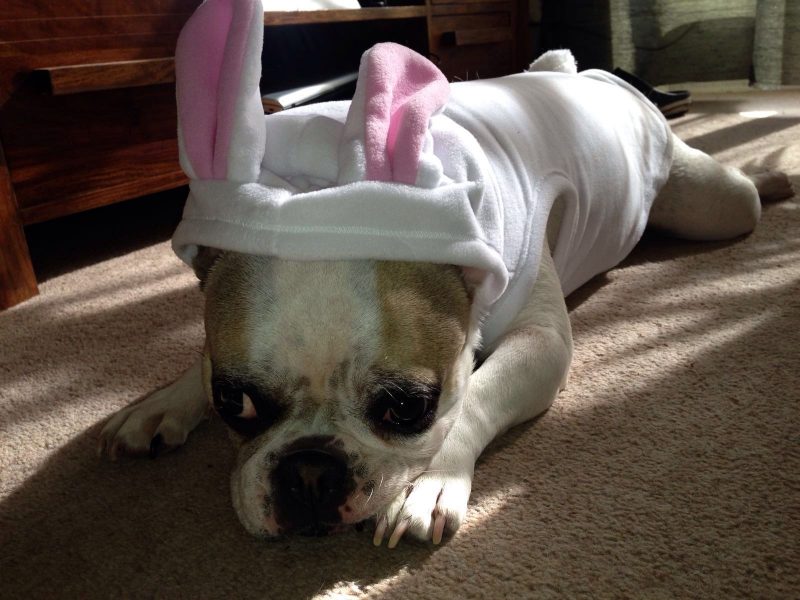 Mo's dog Lola
---
Want to find out how our services can help to improve your search ranking and convert more customers? Contact us today!

Share this: