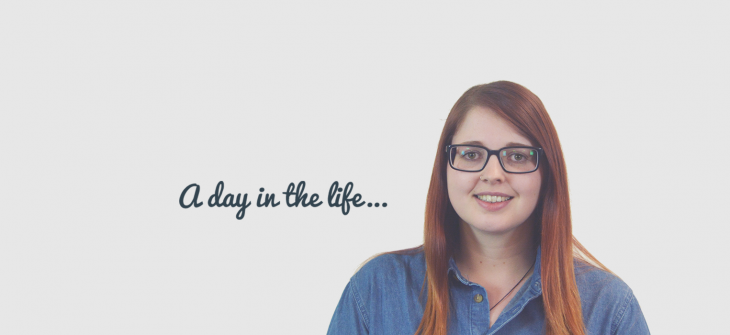 A day in the life of Molly Pritchard, Paid Search Executive
Molly lifts the lid on life in the paid search (PPC) team…
---
Briefly describe your role
As a Paid Search Executive, I work on the day-to-day management of our clients' PPC advertising campaigns. Most of my time is spent working with Google Adwords on Search, Display and Shopping campaigns, but I do spend some time on Bing Ads and social.
What does a typical day at Click Consult involve?
My day usually begins with a quick email check and ensuring all my accounts have been performing as projected. After this, my days usually vary based on the different optimisation techniques needed and supporting the rest of the PPC team.
Which other teams do you interact with the most?
I interact with the account management team the most, as they're in direct communication with our clients and it's crucial we know the needs of our accounts. This is so there is complete transparency and our clients know what optimisation techniques we are using and how the changes will affect performance.
What do you enjoy most about your job?
With having such a diverse range of clients, I am able to get involved in so many different industries (from dental practices to wedding venues). This means no two days are the same and each account comes with its own individual challenges. And of course – the PPC team being great makes every day enjoyable.
What's your favourite ad of all time?
This one…
(Volvo's award-winning 'Greatest Interception' ad from 2015. Instead of running a TV ad during the US Super Bowl – the biggest advertising day of the year – agency Grey New York came up with a campaign that hijacked competitors' ads, and encouraged people to interact on Twitter. The campaign was responsible for a 70% year-over-year sales increase, and #VolvoContest was tweeted 55,000-plus times, more than any other car-related hashtag.)
If you were an animal, what would you be and why?
A koala bear – because they love sleep and hot weather!
---
Want to find out how our services can help to improve your search ranking and convert more customers? Contact us today!
Share this: