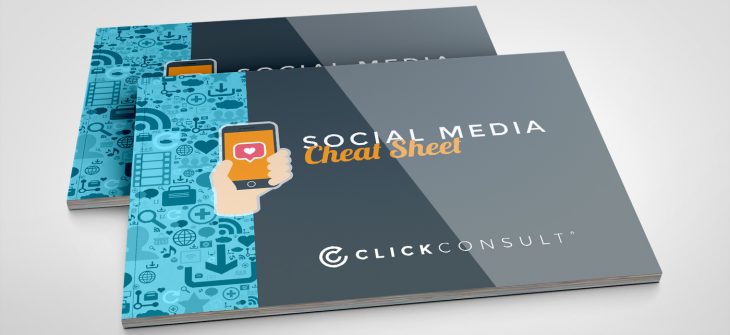 Download our new social media cheat sheet
It's been a busy old couple of months for social media…
---
Twitter launched a new 'tweet quote' featured and a live mobile broadcasting app called Periscope, YouTube celebrated its tenth birthday, LinkedIn home pages got a makeover and Instagram was named as the fastest growing social network.
But the world of social media has always moved fast.
For most of us, social media is an essential professional and business marketing tool that we use on a daily basis, but it hasn't always been this way.
In a relatively short amount of time, businesses have moved from banning Facebook altogether in the workplace, to recognising the need to employ social media managers, to actively encourage all employees to use social platforms to share their content and reinforce their marketing messages.
There's a lot to keep up with – which is why we've put together a comprehensive social media cheat sheet to guide you through the pros and cons of each platform and provide you with great tips to maximise your success.
Download your ultimate social media cheat sheet today.
Share this: