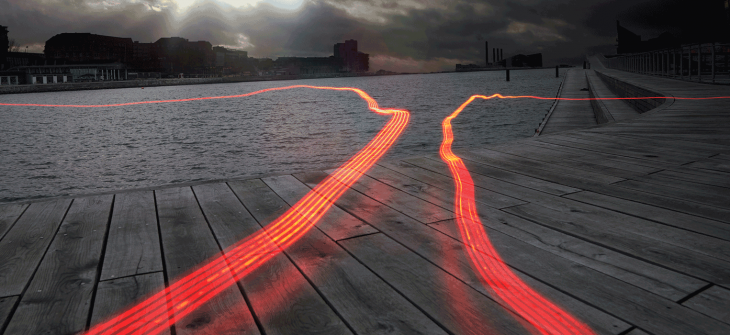 Activating your dual powered marketing with Act-On's Kevin Bobowski
Following a pause, I finally find myself with a small amount of time to acknowledge and celebrate this year's Benchmark Search Conference talks
---
We are firm believers in the practices of inbound and outbound marketing here at Click Consult – and the figures in Bobowski's first few slides explain why.
Having flown in for the conference from Portland Oregon, Act-On's head of marketing Kevin Bobowski began his talk with a brief overview of marketing automation, and how B2B purchase methods have changed – with research conducted online far in advance of any conversation with a sales rep.
He framed the growing importance of inbound marketing with a description of the buyer's cycle and sales cycle which, running parallel, have elevated the necessity for a quality inbound marketing strategy because, while sales cycles may be shortening, this is due to a lengthening buyer's cycle – a cycle increasing because of extensive preliminary research process by decision makers.
Inbound, he argues, is about delivering a great consumer experience through lead nurturing. In fact, as one of his statistics (from Demand Gen Report) states: '50% of leads are qualified, but are not yet ready to buy', while the second statistic from the slide (from Forrester Research) shows that '[c]ompanies that excel at lead nurturing generate 50% more sales ready leads at a 33% lower cost.'
---
---
This can, he says, lead to a lead focused culture which he advises can be combatted by 'putting the "B" back into B2B marketing'. By selling and talking to businesses rather than leads, we can deliver a better overall experience.
This is where outbound enters the talk, with its ability to enable better opportunities for nurturing leads (or businesses) through to their eventual conversion. With further statistics, Bobowski highlights that brands which operate a 50/50 approach to inbound and outbound marketing can expect to perform better.
While there are misconceptions about their potential attributable revenue is fairly equal with inbound and outbound at 41% and 43% respectively (Demand Metric Research Report).
---
---
All of this can be framed by a simple equation – that of Lifetime Value (LTV) over Cost of Acquisition. He offers an ideal of 3x as a value of this, suggesting that figures below this require a better understanding of the numbers entered.
Lifetime value, for example, can at least partially be put down to attempting to sell to the wrong audience, while cost of acquisition can be reduced using better focused, better targeted inbound and outbound content.
It's a method we are familiar with at Click Consult, where data drives our efforts, but one which is yet to fully permeate the search marketing industry as a whole. While there are indisputably trends in marketing (and probably more so in search marketing), the next big thing cannot become the primary focus of a marketing strategy – which should always be a well-integrated mixture of all available tools working together.
---
Click Consult is an award winning search marketing agency, hosting an annual search conference which brings together the brightest and best of the industry. To find out what we can do for your brand, contact us today.
Share this: