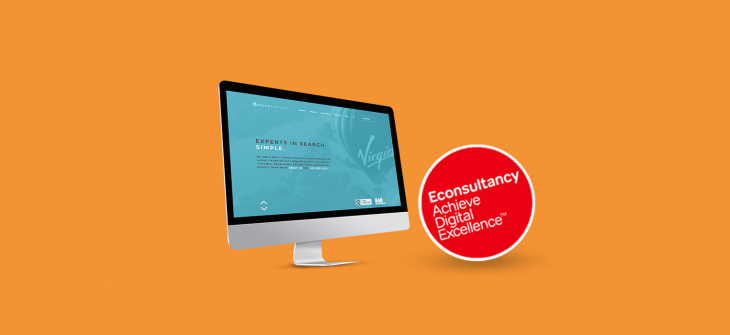 Econsultancy top 100 gives Click Consult more reasons to be cheerful
Momentum continues with Click Consult moving up the tables for the third year running
---
In a top 100 featuring what must be a record low of 26 independent agencies, Click Consult showed it is more than capable of competing with some of the world's top media groups. In a year which has seen some fantastic client wins, good growth in turnover and award after award, Click Consult can be more than a little pleased with its showing in this year's top 100.
To begin, the overall tables saw Click rise seven places on last year's performance, placing at 73 of the 100 agencies across the UK.
---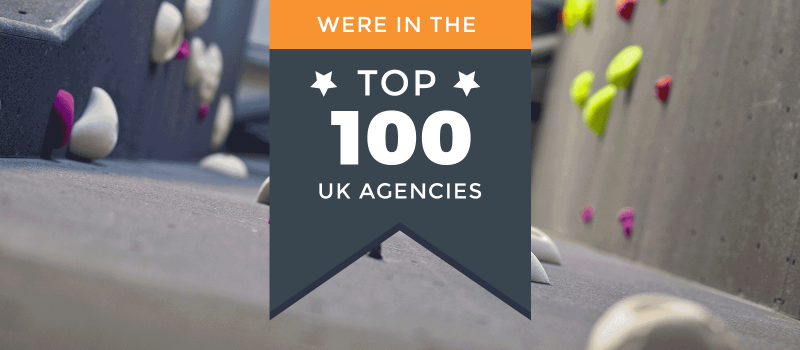 ---
Strong performances continued in the broken up tables, too, with Click Consult placing number 44 of the 57 full service marketing agencies – which represents an impressive six place climb over 2016. While SEO and PPC by fee sees rankings of thirty from forty-seven and thirty-second of forty-six respectively, Click Consult also placed sixth of seven for the North West region overall.
---

---
However, when the table is restricted to independent agencies, the improvement is even starker – with an increase of 19 places on the previous year, demonstrating Click Consult's amazing performance against independently owned competition (finishing as the top performing independent in the North West region).
---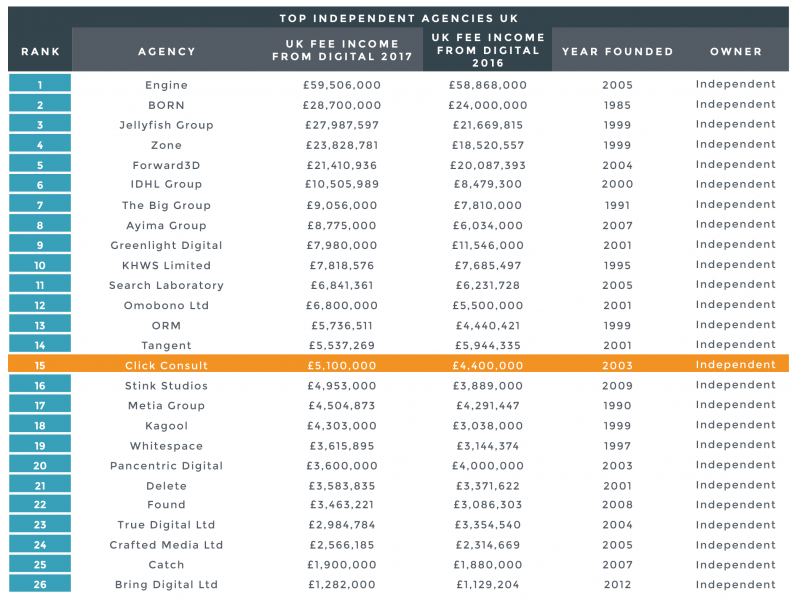 ---
When the North West was again split by service, Click Consult retained its position as the highest fee earner for SEO for the second consecutive year and also finished fourth for PPC fees.
---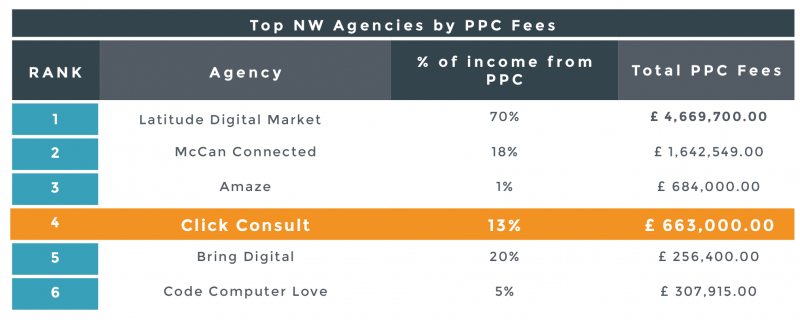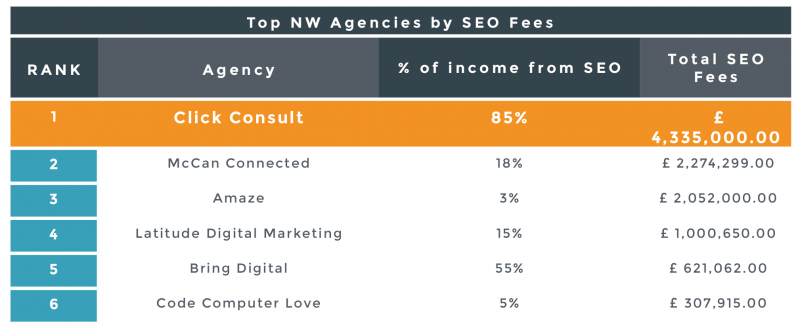 ---
All in all, it's been another year that Click Consult can be extremely proud of with industry accolades now backed by clear improvement in the rankings of one of the most prestigious reports in the digital sector.
With the recent success of the third Benchmark Search Conference (showing 30% growth year on year) and taking the crown as the UK's best digital agency for 2017, the future is looking fantastically bright for everyone at Click Consult – clients included.
---
Find out what you can do to join Click Consult's continuing fantastic growth with success of your own by contacting us today.
Share this: