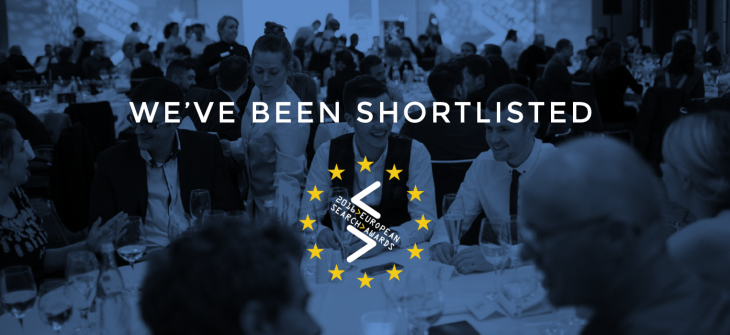 Click Consult shortlisted for two European Search Awards
The European Search Awards have today released their shortlisted nominations, revealing that Click Consult are among only four nominations for their 'Best Large Agency' award
---
Along with some of the other biggest names in the industry, Click Consult has been informed today that they are shortlisted for the 'Best Large Agency' award – recognition of its commitment and devotion to excellence. The winner of this extremely coveted award will be announced at the award ceremony taking place in Paris on May 4th.
Despite Click Consult's pride in having been shortlisted, however, the good news didn't stop there. Recognition has also come for Click's suite of in-house developed software TRAX™ technologies which has been shortlisted as one of the best software innovations across Europe.
---
Why not apply for your place at Click Consult's Benchmark Search Conference 2016?
---
At Click Consult, the main motivation is delivering success for our clients and we believe it shows in all we do. This commitment to delivering the best possible service is the reason so many high profile clients come to us and is the reason we sought to develop tools that could deliver the level of quality we needed. It is, however, fantastic for these achievements to be recognised on such a high-profile, international stage as the ESAs.
As diaries fill with award ceremonies, however, Click Consult will continue to do what it does best and work hard and long to deliver the best possible results for those clients that have placed their trust in what we do. Excitement is building for a number of events, now, but in the meantime we will keep working to improve and develop the strategies and technologies that earn us our places on these shortlists.
---
To find out what Click Consult's brand of commitment to excellence in search marketing can do for your brand, contact us today. Want to find out how we do it? We have no secrets – check out our numerous case studies, resources, blogs and infographics.
Category: SEO, Organic Search, Industry News, Click Consult News
Tags: Digital marketing, PPC, organic search, seo, Search marketing, SEM, technology, trax, software
Share this: