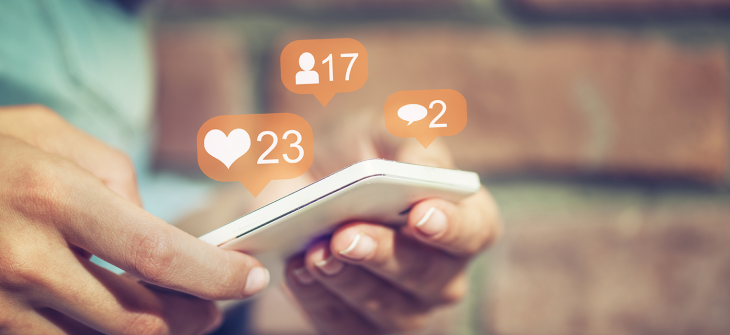 Finding that perfect social blend
Are you a follower, or do you want to be followed?
It's one of the biggest conundrums that businesses face when they start a new social media account.
'Ta-da! We're the best company in the area – everyone knows it. So why do we only have seven Facebook fans and 12 Twitter followers?'
You can't expect to just be found. Creating a successful social media presence takes an incredible amount of effort, especially if you have a large number of accounts to maintain at once.
What you need to do is find that perfect social blend:
Have some imagination…
'Buy our long johns' isn't exactly a tweet that inspires, especially if it's a message posted all the time across all of your networks.
People aren't telling you to join the conversation for the sake of their health. Social media is all about communicating with people and building positive relationships.
Break up any sales posts with some imagination. Get people thinking. Relax and have some camaraderie with people.
The Tesco Mobile Twitter feed is renowned for sending some tongue-in-cheek tweets to people that has helped boost the brand's reputation and gain it some extra followers.
…but don't go too far
You're part of a national corporate chain that sells sandwiches. Is it really appropriate to use that social media account to mourn the death of a national figure or act in remembrance of a national tragedy?
You may have the best of intentions at heart but more often than not it can provoke an outcry. You're a chain that's looking to maximise sandwich profits for 360-odd days a year. Isn't it a little bit crass to use it for something that means so much to so many?
The most recent example is with American brand SpaghettiOs, whose social media accounts created a rather ugly storm with an odd tribute to the Pearl Harbour attack during World War II.
Share and share alike
Sharing your own creative content is a must to spread your own brand message and to complement your own content and sales strategy.
But self-promotion all the time is a strict no-no if you want to grow your followers, fans, and to spread word of your brand far and wide – especially if you're a small business starting out.
Larger brands can invest in large social media teams that have time and energy to spend on Twitter and Facebook all day.
Smaller businesses need to use more imagination and converse more to make an impact.
But that's good; it allows creativity to shine and natural conversation to flow!
Talk to influencers and share your opinions on your industry. Share the content they post to show that you're in tune with current trends and talk to the people that matter.
Offer excellent customer service and go the extra mile with people that get in touch socially to put them at ease with a human voice.
Competitions are easier than ever to create, especially on Facebook, which can help with outreach and encourage people to engage.
The most important tip we can offer though in capturing the perfect social blend is to be personal, be human, and above all, be professional and treat others how you yourself would expect to be treated.
Share this: