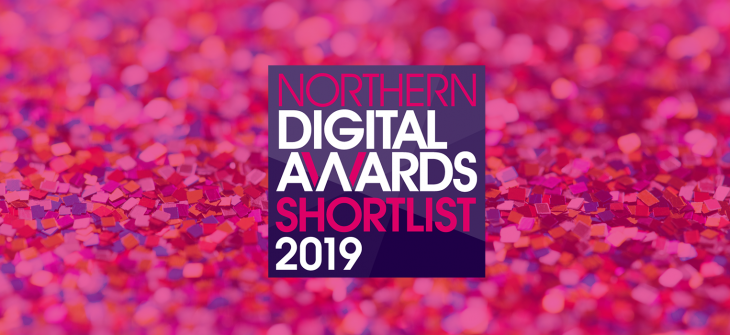 Five more nominations for Click Consult
With awards season in full swing it is a real pleasure to announce that we have been nominated for an incredible five honours at the Northern Digital Awards 2019 – a ceremony which has given us so much joy in the past
---
Last year we were honoured as 'Search Agency of the Year' at these awards and this year has been even better. Since the start of the year we've taken on a host of big brands, expanded our Benchmark Search Conference and been subject to a high profile takeover from the Ceuta Group, such is our performance.
As a result of our efforts over the last 12 months we have been shortlisted in the following categories:
Best use of Digital in the Charity or Not-For-Profit sector for our work with Oxfam
Best use of Digital in the Financial Services sector for our work with Chill Insurance
Best use of Digital in the Travel/Leisure sector for our work with Kwik Fit
Search Agency of the Year – Click Consult
Large Digital Agency of the Year – Click Consult
Speaking about the shortlist, Click consult's CEO, Matt Bullas said: "We are truly honoured to be shortlisted for the work that we do for our clients, and to be recognised in three different client-facing sectors is a testament to the hard and varied work of our teams.
"We are also thrilled that we have picked up nominations for two agency awards. This year we have gone from a business focused mainly in the North of England to a global agency. The results that we have seen are colossal and it's nice to see that the judges can see that.
"Here at Click Consult we are constantly developing our offering and looking at new techniques to bring out the best in the brands we work with. These campaigns are proof of that and we are excited to see if we land the top prize on the night."
The event will return to the Royal Armouries New Dock Hall in Leeds on Thursday 31st January 2019.
---
Need help with your search marketing? Why not get in touch? Or subscribe to our newsletter for industry leading insights.
Share this: