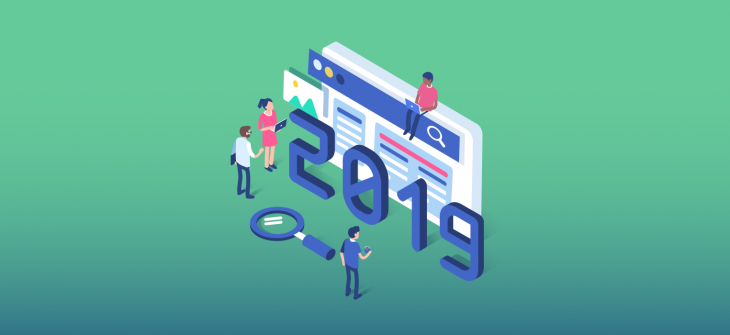 [Free download] SEO in 2019: 11 Things You Need to Know
It may be Halloween week, but there's nothing mystical about the way Google works. At Click Consult, we don't work on assumptions.  Having specialised in SEO for 15 years, working with brands of all shapes and sizes, we base our predictions on years of experience helping them to make sense of their data and applying what we've learnt to inform future strategies
---
Using our experience, expertise and breadth of skills, we've put together this guide to 2019's biggest organic search trends. It covers:
What Google tells its Quality Raters to look for when reviewing a website
How off-site content affects the way Google perceives your reputation
Why backlinks are still important
How you can't ignore voice and image search
Here are a couple of tasters:
ALL online stores and news sites are classified as YMYL
Google classes YMYL ('your money or your life') sites as those that could affect a user's health, happiness or financial stability, and holds them to a higher standard of quality. It is therefore even more important to ensure content on these pages is updated regularly – and Google even wants to see a 'last updated' date.
The average human types at 40 words per minute, but talks at 130 words per minute
No wonder voice search is on the rise. And this means you need to grips with structured data markup and schema extensions to help to propel your visibility above that of competitors by getting your webpage into 'position 0' in traditional search results (as long as the content our want to feature is also clear, brief and relevant). This is also likely to be where Google looks for the best answer to give in voice results – there is a definite correlation between voice search and position zero. Speakable markup is already available in the US and will roll out globally over the next few months.
Download 'SEO in 2019: 11 Things You Need to Know' to read all 11 tips  each with links to actionable advice – and prepare yourself for your most successful year in search yet!
---
If you follow our blog, or subscribe to our monthly newsletter you'll know we always keep you up-to-date with the very latest search trends, developments, alongside what it means for the industry and – crucially – for your business. And, if you don't – why not?
Share this: