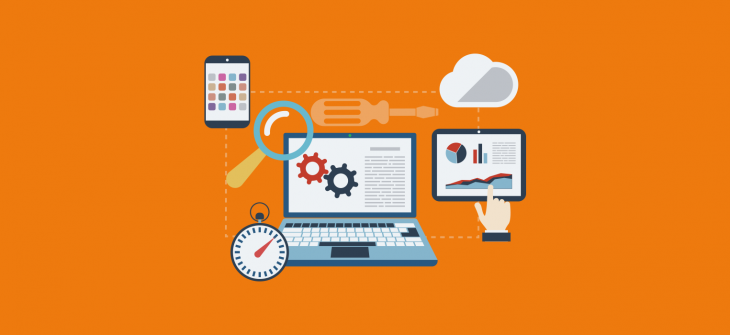 This week in search marketing
Forget A-level results – what's been going on in the world of search marketing and media this week?
---
Facebook
New-look newsfeeds
Facebook has begun to refresh the look of users' newfeeds to make them more "more conversational and easier to read and navigate".
Readability
Increased colour contrast so that typography is more legible.
Comments will appear in grey bubbles, making it easier to see which comments are direct replies to another person.
Like, Comment, and Share buttons will larger and easier to tap on mobile and icons will be updated.
Circular profile pictures will show who is posting or commenting.
Navigation
You'll be able to:
See where a link will take you before clicking on it
See whose post you're commenting on, reacting to, or reading while you're in the post
Return to News Feed once you've finished reading via a more prominent back button.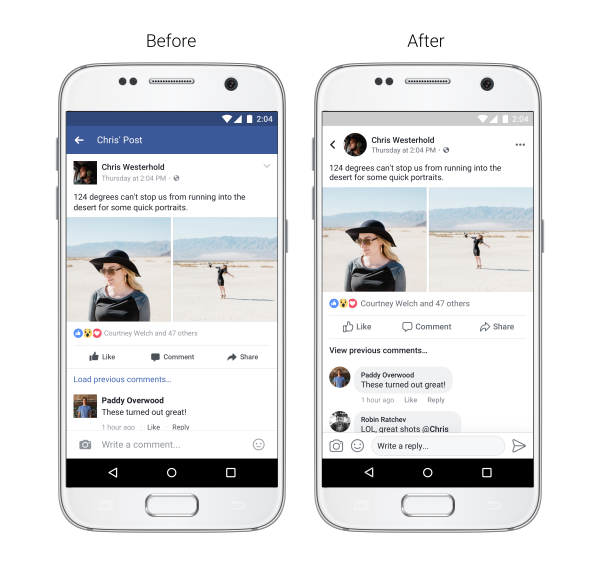 Source: Facebook
In other news from the world's largest social platform, Facebook's personal assistant, AI, is now available the UK for the first time.
Based in the social network's Messenger app, M, offers smart suggestions to UK users based on conversations within the app, using AI to "recognise intent" in a conversation and offering shortcuts to features it believes are relevant.
Challenging YouTube and Netflix
Facebook has also launched a new platform called Watch, as a specific home for video.
Watch will be available on mobile, computers and in television apps; users can discover shows based on what their friends are watching and add favourite shows to their Watchlist.
The company said it was rolling out Watch to a limited group of users in the US before a wider release in the future. It will be available on mobile, computers and in television apps – users will be able to discover shows based on what their friends are watching and add favourite shows to their 'Watchlist'.
Many are seeing the move as a direct challenge to YouTube and Netflix, with Facebook using its massive user base – over 2 billion worldwide – to gain an edge. A billion and a half people watch an hour every day on YouTube, while Netflix has over 100 million subscribers.
Nick Grudin, Google's Vice President of Media Partnerships, said: "Watch is a platform for all creators and publishers to find an audience, build a community of passionate fans, and earn money for their work.
"Shows are made up of episodes – live or recorded – that follow a consistent theme or storyline. Shows are a great format if you want to share a video series, like a weekly cooking show, a daily vlog, or a set of videos with recurring characters or themes.
"We're excited to see how creators and publishers use shows to connect with their fans and community."
Google
Google has released a new website to help its customers and partners better understand the steps the company is taking to comply with the requirements of the EU's General Data Protection Regulation (GDPR).
The statute, which comes into effect next May, unifies data protection rules across Europe, strengthening the rights of EU citizens and placing new obligations on all organisations that offer goods and services online.
The new site explains:
the control that businesses have over the data they share
the security of its infrastructure
its commitment to complying with applicable data protection laws
the freely available resources and training it provides to help businesses get the most from their data.
Google has a lot at stake in ensuring that its services are compliant with GDPR and over the past several months the company has taken multiple steps to ensure that its services meet the standards.
Data-friendly app launch
Google is testing a data-friendly 'Search Lite' app for countries with slow connections. Part of a company-wide effort to make its services more useful in developing nations. At the moment, the experiment is targeting the Indonesian and Indian markets, according to Android Police.com.
The search engine is also rolling out a Q& A feature for local business listings on Google Maps and mobile search. It will allow users and business owners to participate in the questions or simply view them to gather more information about the business. Users can up-vote questions found useful, and they will appear toward the top of the section.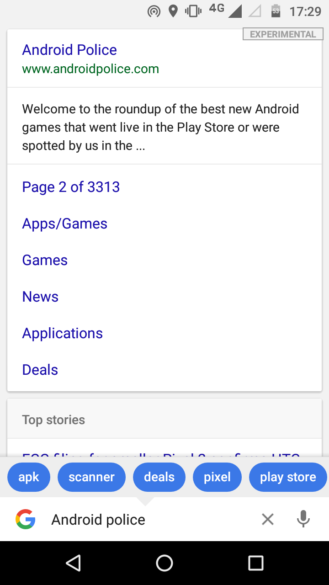 Source: Google
Learn about the world of… media planning
The Guardian has launched a light-hearted guide for media planners that illustrates life at a media agency.
The tongue-in-cheek book, 'Learn about the world of… media planning', emulates the vintage style of a children's book reminiscent of Ladybird Books for Grown-Ups.
Launched in collaboration with Oliver Group, the initiative highlights the potential for B2B marketers to leverage the news company's platforms and audience reach.
The story follows two fictional campaigns, which sees one achieve success by utilising The Guardian's marketing assets, while the other fails with relatable and humorous industry mistakes.
"The media industry is a vibrant, noisy space and we wanted to find a fun way to draw attention to the Guardian's impressive credentials", said Hamish Nicklin, Chief Revenue Officer at Guardian News and Media.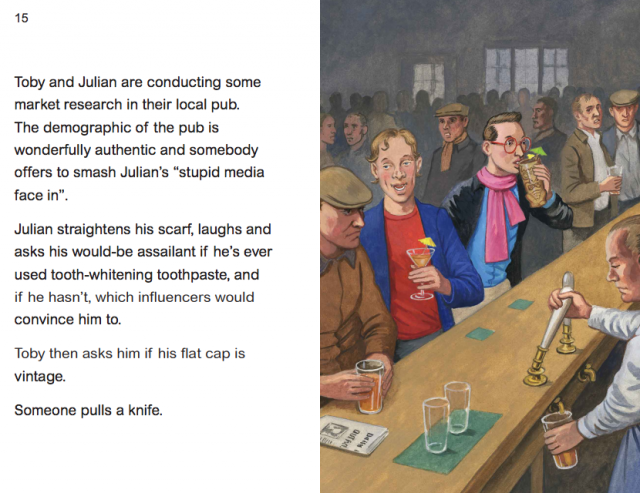 Source: Guardian
Brands crack down on ad transparency
Following the brand safety backlash earlier this year, in increasing number of brands are taking back control over their advertising, says the World Federation of Advertisers (WFA).
Concern over governance issues has led to brand owners across the globe implementing initiatives designed to take greater control of media spend and relationships with agency suppliers, such as bringing more digital media skills in-house.
"An increasing number of WFA members are sharing that they have witnessed improved transparency, [and there] are positive signs that we can create an improved media landscape for brands, agency partners and media owners," said Robert Dreblow, Head of Marketing Services at the WFA.
However, Nick Manning, Chief Strategy Officer at marketing and media analytics specialist Ebiquity, says that advertisers won't be turning their backs on media agencies, but we'll see a rise in brands wanting to be more involved in the process. He added: "In the past, advertisers would have automatically delegated all those tasks to their agencies, whereas now, media is too important as a matter of good business discipline."
Click's Senior Paid Search Exec, Carmen Jones, added: "The benefit of working with an agency means brands get a level of expertise and partnership with platforms, as well as access to betas that they might not have access to in-house."
---
To make sure you keep up to date with the latest and most important search news, sign up to our blog using the form on the left, for more insights – check out our resources or contact us today to see what we can do for you.
Share this: