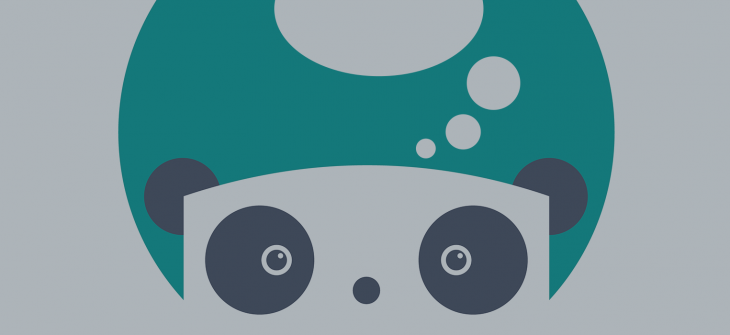 Google Panda: Clearing up misconceptions
With the news that it's now part of Google's core algorithm, TheSEMPost.com has examined Panda in depth, in a post which offers definitive answers and puts paid to the myths. We've condensed it down to a 7-point list of need-to-know Panda facts…
---
Google has confirmed that a plain old core algorithm update caused the fluctuations in search results earlier this week, ending speculation that it was due to a much-anticipated Penguin update.
It has also emerged that Panda is now part of Google's core algorithm, as reported by Jennifer Slegg on TheSEMPost.com, which quoted a 'Google spokesperson' as saying:
Panda is an algorithm that's applied to sites overall and has become one of our core ranking signals. It measures the quality of a site, which you can read more about in our guidelines. Panda allows Google to take quality into account and adjust ranking accordingly.
Both pieces of news have been backed by Google spokesman Gary Illyes on Twitter:
@dr_pete OK.The real time p stuff is wrong. We had a core algo update, and independently we revealed more about panda through @TheSEMPost

— Gary Illyes (@methode) January 12, 2016
What's less clear is the exact role Panda played in this week's update. But, as Jennifer Slegg puts it: "… now there is a possibility of any core ranking changes could be connected to Panda".
7 need-to-know facts about Panda
These are the key insights from TheSEMPost.com blog, which references Google's Gary Illyes and John Mueller, as well as Search Engine Roundtable editor, Barry Schwarz.
There's no minimum or maximum word count. The idea of writing more than your competitors to gain a strategic advantage is unfounded, since this would be something spammers could easily exploit.
Avoid removing content on the grounds that it's thin, since users may still want to find pages with thin content. It's better to noindex pages you think are problematic and then reindex them once the content has been improved.
Sites hit by Panda can still rank. Often, a site is hit algorithmically due to a large amount of thin or poor quality content. However, if there's still content on the site that users find valuable and relevant, these pages will still rank.
Webmasters should ask "How many visitors have I helped today?", rather than "How many visitors to the site today?".
Duplicate content is a completely separate issue to Panda. Pages containing duplicate content are unlikely to rank ahead of the original sites/pages.
Panda does not take 404 pages into account. This would make it easy for spammers/competitor sites to point lots of links at non-existent URLs.
Excessive adverts 'above the fold' should be avoided – this detracts from the 'star' of the page: the content.
---
To find out more about Google's main algorithm changes to date and how they affect you, download our Beginner's Guide to the Google Algorithm.
Share this: