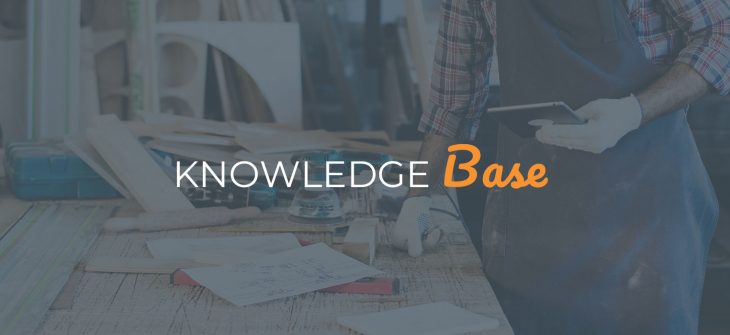 Hands-on SEO: Google makes Mobile-First indexing official
As Google begins notifying sites as they're moved to Mobile-First indexing, it's never been more pertinent to emphasise that if you aren't yet optimising your web presence for Mobile-First indexing, you really aren't optimising at all
---
Google is now officially telling website owners that it prioritises the mobile experience of your website when deciding where you rank. The search engine this week began using Search Console to contact sites that "follow the best practices for Mobile-First", as it migrates them to its new indexing process. Here's an example taken from Search Engine Roundtable's blog:
---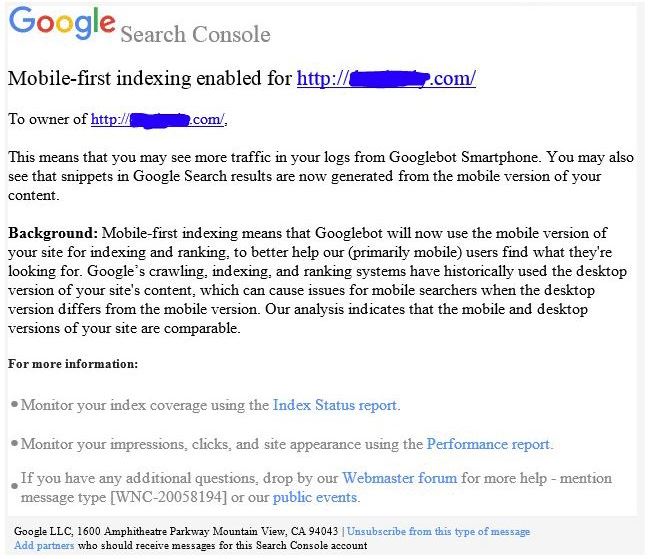 ---
What is Mobile-First indexing?
Google is now actively demonstrating the importance of mobile search (more searches now take place on mobile devices than desktop) by basing their index on mobile, rather than desktop, versions of websites for the calculation of search engine results pages (SERPs). 'Mobile-First indexing' means it will use the mobile version of your site's content to rank pages, understand structured data, and to show snippets from those pages in its results.
Google has emphasised that there is no separate 'Mobile-First index' – it still has one single index it uses for serving search results. Before they crawled and indexed the web as a desktop browser would see the web page. Now, while still taking desktop into account, Google is crawling and indexing the web as a mobile browser would see the web page.
The search engine has said on Twitter:
---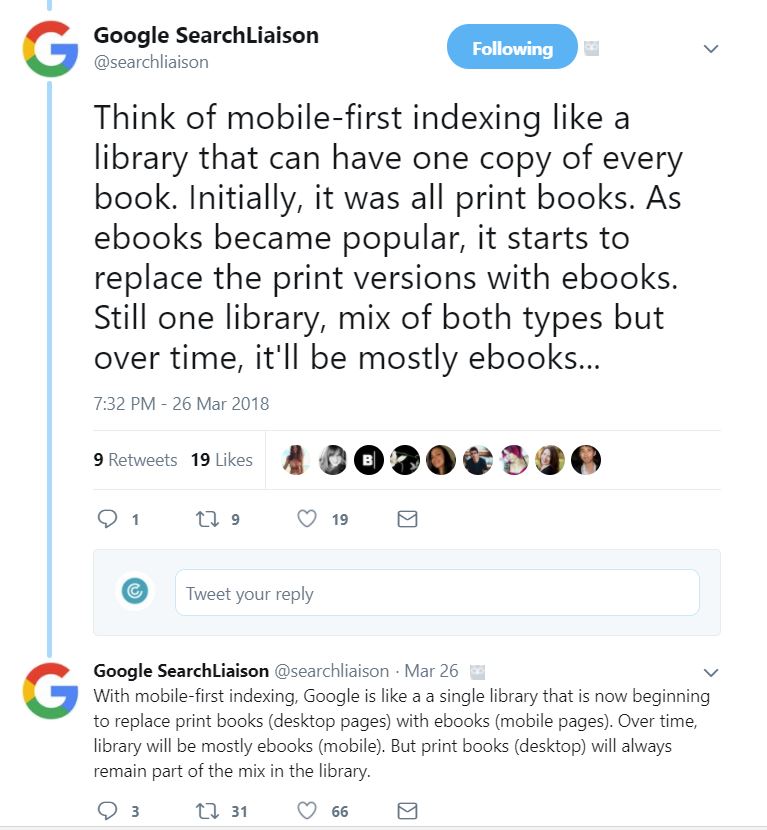 ---
Mobile-First indexing – what you need to consider
A responsive or dynamic website
Responsive website design enables your site to adapt to a consumer's device. This allows your website to respond to customer requirements automatically, avoiding redirects, which can reduce link value, or the need for a separate URL, which can cause duplication issues.
Navigation
Websites that are difficult to operate on mobile devices have a higher bounce rate, driving frustrated users to competitor sites: another factor Google takes into account when determining rankings.
Site speed
The 'three seconds-or-less' rule means users will abandon sites that don't load quickly enough, which can again drive up your bounce rate – a big SEO no-no. Reducing the excess JavaScript, using the minimum number of fonts, reducing the file size of images and streamlining the element load order.
Equivalent content and markup
On desktop and mobile versions, including text, images, video, meta data and structured data.
Targeting
Adopting a Mobile-First approach is not just a competitive necessity, but also an opportunity to improve how you reach and interact with your audience. Mobile users are potentially reachable anywhere and any time – which gives marketers greater access to consumers – and data about their behaviour and interests – than ever before. There have never been more opportunities to connect with your audience in a relevant and meaningful way (whether organically, or through paid search or social), and to personalise their experience with your brand.
The internet is now truly in your customers' hands. How you optimise your website for visibility, UX and ROI is in yours.
---
There's no one-size-fits-all approach to mobile SEO; one of the most important aspects of any mobile strategy is that it should be adaptable and dynamic. If you're looking for guidance, advice or reassurance about making th emove to mobile, download our free Making the Move to Mobile boxset, which includes two comprehensive eBooks, a cheat sheet and a checklist.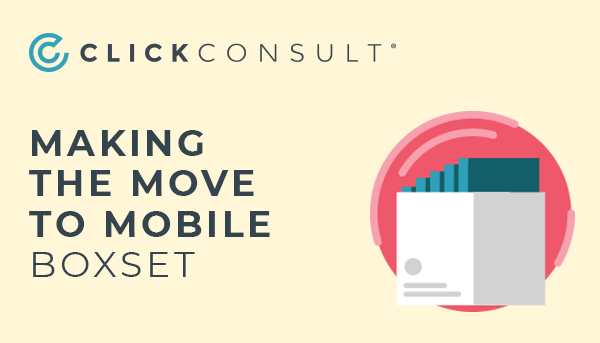 Share this: