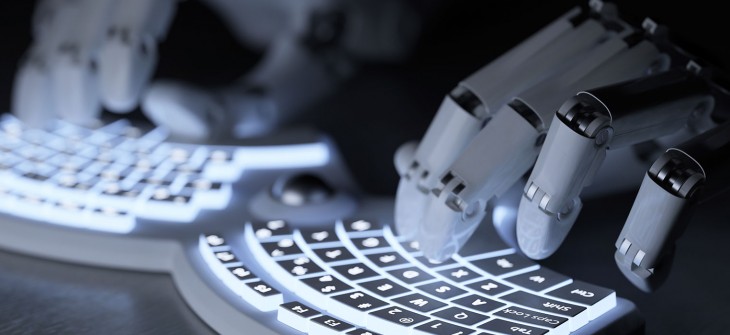 How to remove referrer spam in Google Analytics
Skewing your analytics reporting and potentially disguising traffic drops or issues, referrer spam is becoming an increasing problem
---
The issue of referrer spam is one of the latest in a long line of black-hat promotional techniques, this time utilising bots (crawler programs developed for web indexing, or to quickly and accurately replicate repetitive actions) in order to artificially inflate site traffic by sending thousands of HTTP requests with a false point of origin (referrer).
The idea is, or at least seems to be, that by embedding a website URL they wish to promote in this faked referrer header, it can (provided the sites server log is public) be indexed by Google as a backlink and influence the SERPs position of the embedded URL.
As these 'spam-bots' are able to avoid the bot-filtering methods used by Google Analytics, they will appear in referral reports, skewing data and the ability to draw inference from Analytics reports.
However, not all of these bots operate on this model, and some of these may be seeking to scrape your web property ID, in order to sell or share the data among other bot-nets which will then result in referrer spam. The first step, therefore, is to secure your web property ID by using GTM to insert a tracking code into your web page.
To find and fix referrer spam
In order to find referrer spam, you'll need to access your GA account, then follow ACQUISITIONS>ALL TRAFFIC>REFERRALS and sort by bounce rate. The bounce rate these referrers have, in our experience, is a consistent 90-100%, or 0% with in excess of 10 sessions. Here you'll come across something resembling the following:
Make a note of all such sites in your report as your next step will be to create an advanced filter.
Firstly, in your analytics account, click 'Admin':
Then, in your side-bar, select 'Filter':
Then you'll need to populate the filter:
Unfortunately there is not, as yet, a way to apply this filter historically to repair any damage referrer spam has done to previous reporting, but any unusual spikes can be annotated. There is, however, an additional bot-filter that can be added through GA which is tucked away under your Admin tab, this time in 'View Settings'.
Tick the 'Bot Filtering' box:
The thing to do once you have this all in place is to make this part of your regular site-maintenance routine and to perform the custom filtration stage weekly for any sites that crop up in addition to those you are already blocking. If, however, you do not find that these steps are reducing the referrer spam your site is receiving then you may wish to contact, or even change your web host, as some seem to be more vulnerable than others.
For anyone using Universal Tracking
There remains one other potentially helpful technique – that of referral exclusions which can be added or removed by following these steps:
Sign in to your Analytics account.
Select 'ADMIN' from the menu bar.
In the account column select the Analytics account containing the property you want.
In the property column select a property.
Select 'TRACKING INFO'.
Select 'REFERRAL EXCLUSION LIST'.
To add a domain, select '+ADD REFERRAL EXCLUSION'.
Enter the Domain name.
Click Create to save.
---
Have we missed anything you wanted to know? Tell us in the comments section, or contact us directly to see what we can do to help you track your site performance.
Share this: