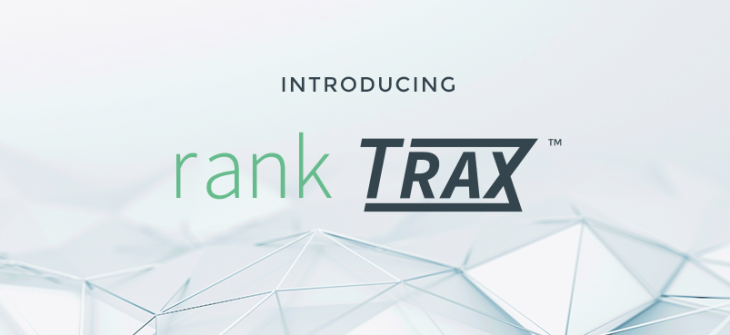 Introducing rankTRAX™
Choosing the right keywords to target is only the first step, the real work begins with monitoring and maintenance – and that's why Click Consult now have rankTRAX, a new platform which provides real-time access to keyword performance and Google rankings
---
This latest addition to our suite of TRAX technologies not only provides instant access to keyword rankings, but also allows you to monitor their performance on a weekly or monthly basis. It evaluates the performance of keywords in over 20 key metrics, giving a comprehensive overview of search visibility. The keyword reports offered by the software include:
Average rank
Visibility score
Number of ranked vs. un-ranked keywords
Net gain of keyword performance
Estimation of site visits
Number of page one keywords
This is not all, however, as rankTRAX can also offer comparisons of your performance against competitors, monitor social media statistics and provide updates into trending Google SERPs features.
Product features
Tracking of keyword ranking performance
Analysis of core metrics
Coverage of international markets
Mobile search rankings
Competitor analysis
Monitors keyword fluctuations across Google's search results
Social media integration and monitoring (Facebook, Twitter, Google+, LinkedIn and Pinterest)
Customised reporting
As part of our commitment to data driven SEO and to transparency in communication, each of our clients is provided with their own rankTRAX log in details so that they can access and monitor improvements.
---
To find out how our suite of industry leading TRAX technologies can help your brand reach its online potential, contact us today.
Share this: