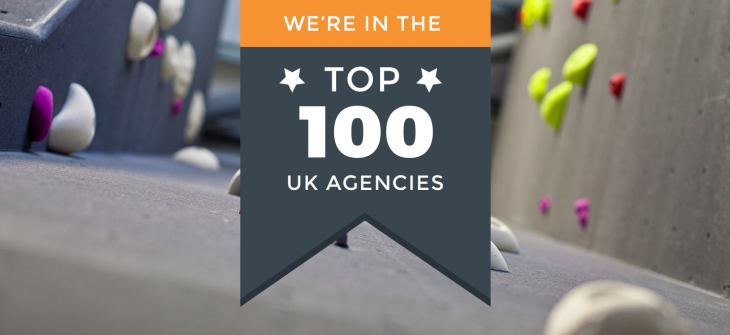 We've been listed in The Drum's Top 100 Independent Agencies
Though we don't know where as yet (feel free to let us know if you already have a copy of the full report), we've been listed for the third consecutive year in The Drum's prestigious Top 100 Independent Agencies list
---
With award win following award win at the moment, some great client wins and exciting upcoming pitches, Click Consult has exceeded expectations time after time. Nevertheless, it is still an honour to be recognised amongst the top 100 independent agencies in the United Kingdom.
While we are more than prepared to let our work for clients speak for itself, the accolades that are coming thick and fast through the doors here at Click are gratefully received and help us to demonstrate to clients that our unique approach to search marketing not only works, but works extremely well.
---
With our place cemented for another year in the RAR Top 100 and now The Drum's Top 100 Independent Agencies, we can look forward to pushing forward for ourselves and our clients, to achieve greater and greater things – as I know we're capable of doing.
Matt Bullas, CEO and Founder – Click Consult
---
With plenty of accolades still up for grabs as 2017 draws to a close amidst the digital sector's award season, it is unlikely to be the last piece of industry recognition to come to Click Consult this year (we've already had to hang two or three additional shelves in 2017), but with each accolade and as the pride in our work grows, so too does our determination to improve and to do more again next year.
---
Want to see what an award winning, industry leading, search marketing agency can do for your brand? Why not contact us to find out? Or learn from the best using our library of search marketing resources.
Share this: