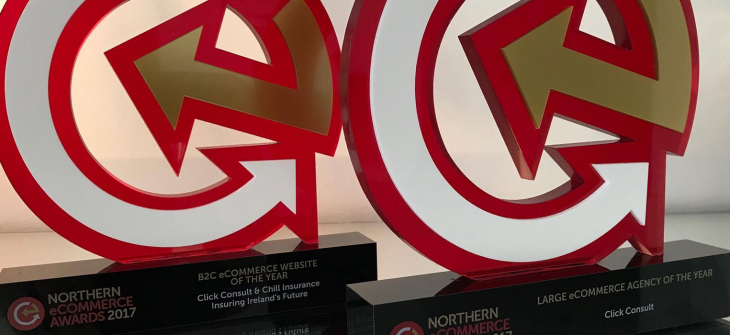 More awards for Click Consult at Northern eCommerce Awards
Following a great day at the Northern eCommerce Show, Click Consult was represented at the subsequent award ceremony by CEO and Founder Matt Bullas and Company Secretary Katherine Owen – where they were called to the stage twice
---
Each year seems to bring greater numbers of accolades as Click Consult proceed with their push to become the leading search marketing agency in the north of England. Two further wins – one being another agency specific award in recognition for the leaps and bounds Click has taken year on year – has taken the total to five (plus one highly commended runner up).
---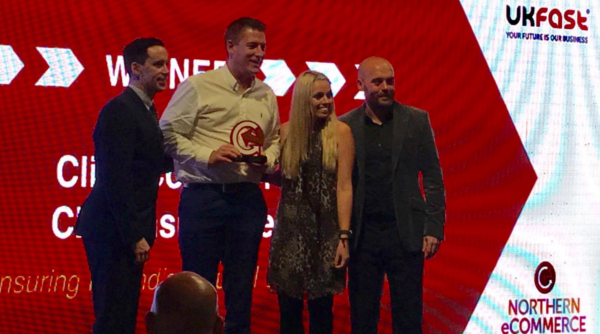 ---
With the agency's work attracting fantastic praise from awards of this calibre, the teams involved should be extremely proud. Not only has Click Consult proven over and over that the work it does on behalf of clients is second to none, the agency's commitment to progress and thought leadership within the industry has seen an increasing number of agency level awards.
The awards won were:
B2C eCommerce Website of the Year – for our work with Chill.ie
Best Large eCommerce Agency 2017 – for an ever growing list of accomplishments in 2017
---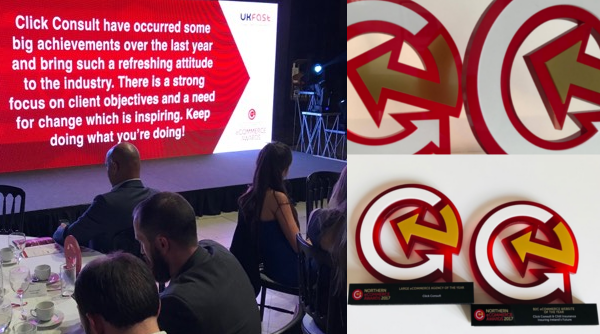 ---
After such a fantastic evening – with a great location, host, company and a number of award collections to make, it is understandable that the Click founder was in high spirits:
---
Last year was a phenomenal success for Click as an agency, so it's difficult to find words for the level of industry recognition we've seen this year. It's fantastic to see the structures and strategies we've been building internally are having a real impact – not just for our clients, but on the industry as a whole. I know the team can keep it up and I look forward to seeing what comes next.
Matt Bullas – CEO & Founder
---
With so many more shortlists yet to reach their ceremony and more shortlists to be announced, it could well be Click Consult's finest year to date.
---
Want to find out what an award-winning agency can do for your brand? Contact us today – or see how we do it by checking out our library of resources, case studies and infographics.
Share this: