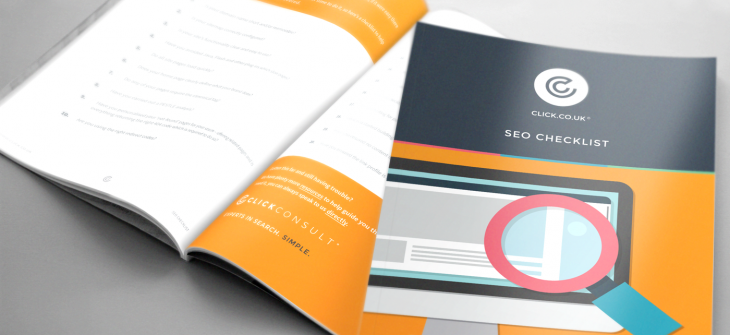 New SEO checklist
In addition to all of the many resources Click is continuing to place at your disposal, we now have a checklist to help determine your SEO progress
---
Although we are committed to providing you with the latest and most definitive resources to help guide you through the world of search marketing, sometimes it's nice to take stock of your progress, or even to monitor it as it takes shape, therefore we have today made available a 20 point checklist to make this as easy as possible.
Whether you are working your way through our many insightful and comprehensive eBooks, cheat sheets and whitepapers, or are simply attempting to monitor a third party's work on your brand's site, this list of 20 questions will provide you with a method of auditing your progress to ensure your brand's site is reaching the heights you deserve.
---
---
Let us know in the comment section below, or contact us directly if you feel we've missed anything, or if you find the checklist useful in your SEO endeavours.
---
To find out how Click can help you maximise your site's potential, contact us today. Or, for further help and guidance from our search marketing specialists, why not visit our resource page?
Share this: