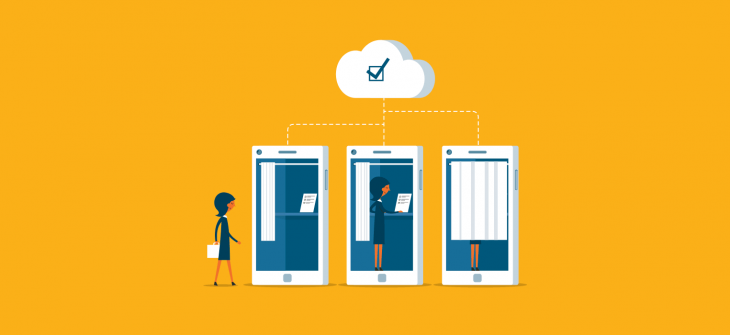 Politics has gone digital
Google Trends seems to have had the youth vote nailed, while Facebook staked its claim as the most important campaign platform – but while this incarnation of the so called 'silver vote' will be difficult to reach or represent in this increasingly digital world, there is no doubt that we are being offered a glimpse of the future
---
In fact, the closest pollsters to correctly calling the election result (YouGov) were also those most reliant on digital sampling to reach their predictions made the surprising (at the time) decision to weight the youth vote more strongly than its counterparts. This may have something to do with studies undertaken by YouGov that cited 28% of the 18 to 24 year old demographic now claim social media as their main news source and the 44% overall use for such discussion.
---
---
With the three million under 30s that registered prior to the election and the 72% youth turnout, the resultant Labour surge seems less shocking when the search trends are taken into account.
---
---
All of which reflect a competently executed social media campaign from Labour and Momentum which played to Corbyn's popularity among younger voters.
---
---
While the fifth most searched-for query around the Conservative parts may also have offered some foreshadowing for a party that has historically made much of their inheritance from Labour – with a large proportion of searchers asking how long they had been in power.
---
---
It is no surprise, therefore, that all parties were bidding on each other's 'brand terms' upon the release of their manifesto – as well as auctions taking place across AdWords for terms such as 'Dementia Tax' and 'Garden Tax', two of the hot issues.
Yet, despite the Conservative party having almost certainly outspent their opponents on digital, initial thoughts from social media project Who Targets Me suggest that, while Cambridge Analytica and demographic targeting may have played a large part in the election of Donald Trump, the Conservatives may well have narrowed their sights too much.
---
We saw (in the last 48hrs):

Labour ads in 464 constituencies.

Conservatives ads in 205 constituencies.

Too narrowly targeted?

— Who Targets Me (@WhoTargetsMe) June 9, 2017
---
We are already seeing another trend which represents a further unexpected change in UK politics, with searches for the Democratic Unionist Party increasing since it became clear that they may hold the balance of power following the election result.
---
---
While debates will no doubt rage over the coming days and weeks about what went wrong for who and where, there can be little doubt that the future of politics is online – including, possibly, the democratic process itself.
---
Click Consult is a firm believer that not only the future but the present lies online, make sure your brand is ready for what lies ahead – contact us today!
Share this: