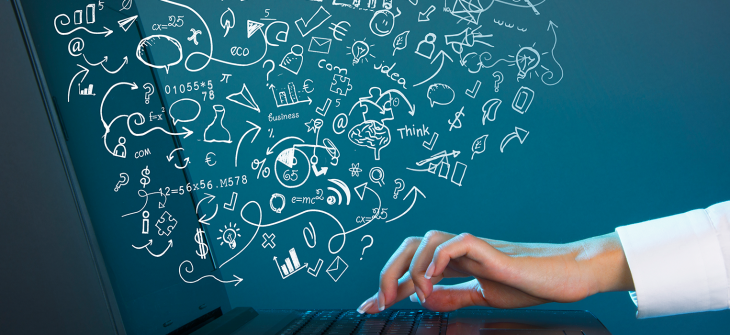 Measuring complex customer journeys – Sabrina Garufi's Benchmark 2017 talk
We've spoken about it on our blog before, but Sabrina Garufi – Agency Development Manager for Google – was at Benchmark to encourage the gathered marketers to move away from 'last click' when measuring conversion
---
While a cynic, prior to the presentation, may have seen Garufi's talk as promotion of the latest Google pet technique – there will have been few, if any, last click evangelists left in the room once it was over.
Beginning with a summary of her travel to the conference (her plane, train and automobile adventure) culminating in a quick jaunt in a lift to the second floor of Manchester's Bridgewater Hall, Garufi posited that, surely, the full credit for the success of her journey should be given to the 'elevator'.
The allegory here should be obvious – just as such a complex journey cannot be simplified to apportion credit to one particular form of transportation, the modern customer's journey with its almost innumerable steps and variegated interactions with various iterations of a brand's presence, should not be so over simplified either.
---
---
Following the introduction, Garufi then gave a rundown of the various rule based attribution methods that brands can implement in order to assist with growth before introducing (or reacquainting) the crowd with the 'data-driven attribution' model available to accounts meeting the required spend and conversion benchmarks – a model which constantly learns and seeks to optimise performance.
This method has been growing almost exponentially in adoption since its release, Garufi advises, aiding in the understanding of many cross channel and cross device marketing endeavours.
She then walked the crowd through a number of success stories from various retailers, for which the creativity demonstrated when driving and tracking conversions through AdWords clearly show the fallibility of the last click attribution model and how some adopters have vastly improved performance.
---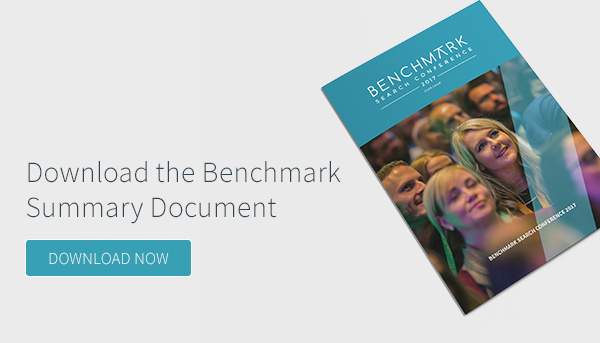 ---
The last section of Garufi's talk dealt with the future of attribution – with the Googler offering some insight into an upcoming AdWords feature for 2018 that will undoubtedly make the gathered paid search professionals extremely happy – with it offering the ability to better connect Adwords and Analytics.
---
With planning for Benchmark 2018 now underway, and only one further talk to write up, you might be wondering where you'll get your industry leading insights between now and next year. The answer, of course, is from the Click Consult blog and resource section – while you can keep an eye out for the relaunch of the Benchmark website where you'll soon be able to register your interest for next year.
Share this: