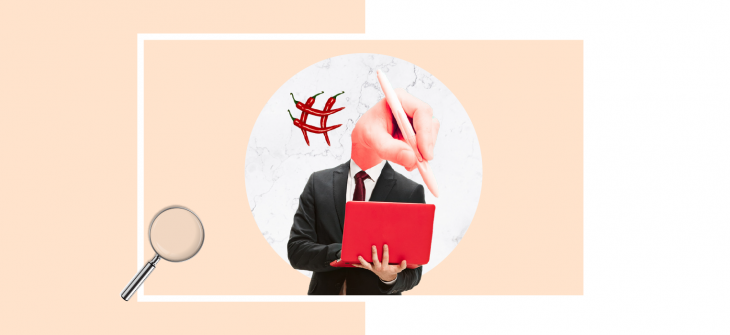 Search Marketing Trends 2020
In the latest issue of Benchmark Search Magazine we covered a large number of topics and our Senior Organic Search Strategist, Radina Ivanova had her say on the things to watch out for in early 2020. Her's what she noted as the big talking points…
---
To be able to succeed in the digital world, companies need to be forward-thinking and be able to predict what the upcoming marketing trends will be. Undeniably, Search has played an enormous role in helping small and big businesses alike to reach out to existing and potential customers online, both locally and internationally. 
Our mobile devices and computers are an extension of us and we, as consumers, live online whether it is searching for products and services, or browsing the web for information. This is why, getting in front of your target audience when they are searching for your business is the key to increasing the visibility and revenue of your brand.
Below, we will look into the search marketing trends for 2020 and what you can do to ensure you stay ahead of the game.
Position Zero
Position zero or featured snippets can be seen in a form of a paragraph, list or a table and are important for two reasons. Search Engines use position zero for voice search results, which has become an important online strategy for local businesses and information websites that rely on conversational searches. 
Featured Snippets can also give your website a lot of exposure and increase brand awareness when you are not ranking at the top of Google search, when the featured snippet is pulled from a lower ranking URL.  
Even though there is no one correct way of achieving position zero, focusing on long tail keywords that have the potential to provide better conversions is a great place to start. According to a recent research by SEMRush, 41% of questions have a featured snippet with paragraph snippets being more popular than other types. 
The study also shows that 70% of the featured content comes from websites that have adopted HTTPS and have an average Mobile-Friendly and Usability score of between 95 and 100. This shows that your overall website performance, including speed, user experience, and site security play a role when Google is choosing to select the content for the coveted position zero. 
High-Quality, Targeted Content
One of Google's latest updates is BERT, and I can already hear you, I too hope that the next big update will be called Ernie. The acronym stands for Bidirectional Encoder Representations from Transformers and it is designed to better understand more conversational search queries and context. 
BERT is being used globally, in all languages and it is also being applied to featured snippets. The algorithm affects 1 in 10 searches as it is considered to be one of the biggest changes in Search since the release of RankBrain. Even though it is said that companies cannot really optimise for BERT, targeted and user focused content needs to be part of your online strategy for 2020. 
You will need to refine your content marketing strategy, as Google's algorithm develops to improve search results by understanding context. Start by getting to know your audience, will your customers be individuals or organisations, where are they based, do you know what they want to accomplish with the performed search? 
Answering those questions will get you closer to defining your content strategy and answering users' queries better and more accurately than your competitors. 
Mobile UX, Page Speed, and Personalistion
This year saw Google rolling out Mobile-first indexing, which means that Google looks at the mobile version of your content for indexing and ranking. Now, more than ever the performance and user experience of your mobile website matter for both your traffic and online rankings. 
Page speed is another factor that can affect whether a user stays on your website or leaves to go to a competitor. Google Chrome recently announced a plan to introduce badges for slow and fast speed, aimed at rewarding sites that deliver fast experience. 
Another big factor to keep in mind for 2020 is personalisation. Information sites can cover a lot of areas and in order to capitilise on the traffic they receive, they may offer a personalisation service, where users receive experiences, tailored to their needs and interests. 
Artificial Intelligence 
Artificial Intelligence is one of the biggest trends in Digital Marketing today and has become an important part of companies' online strategy. 
Virtual and Home Assistants are now considered the norm and Visual Search is becoming stronger with each passing year. In the UK alone, 45% of retailers are using visual search, including ASOS, Boohoo, M&S, and Argos. 
Visual Search is particularly advantageous for eCommerce companies that want to provide the best user experience(UX), whilst using the latest technologies. You can optimise for this by offering numerous and high-quality images of your products and also remembering to add relevant keywords to your filenames and alt tags. 
What's more, earlier this year Google appeared to be testing Augmented Reality in the search results for generic queries and the technology is already available for Google Maps.  These improvements are changing businesses today and users adapt to them quickly. 
Your marketing strategy for 2020 will hugely depend on your goals and KPIs. The one thing that is clear is that you need to keep up with your target audience and meet their needs, whether is improving online experience by adding different features to your website or answering text search queries better than any of your competitors. No one can predict the future, but we can see that Google 's latest updates are designed to improve the overall quality of search results and return more relevant to users. 
---
Keep up to date with 2020 (and see how we fare) by subscribing to our mailing list – or check out our resource section for actionable advice. Alternatively, get in touch to see what we can do for your brand in 2020.
Share this: