Setting up your first Data Studio report to monitor growth
Whether you've been following the Click Consult blog since Data Studio's beta release and decided the time is right, or you've learned of it lately and want to take the plunge, a blank report can be an intimidating sight when you first open up the platform
---
While you'll doubtless have your own system for reporting – the order and priority of different reports will vary from brand to brand, but what I'm going to do is look at setting up a basic report to overcome the fear of the blank report, you can then look to adapt it to meet your brands specific reporting needs.
Data sources
Your first job when setting up a new report will be to select your first data source – there are some sample data sets pre-loaded, which I'll be using for this piece, but you'll need to use the 'create new data source' option.
Once you click the option, you'll be able to select a host of different primary data sources which will open a window to allow you to authorise the source. This includes a lot of really useful options, but if you're looking at setting up an initial website, then your first option is likely going to be Google Analytics.
---
---
Theme
I'm going to say that the next step is not a must, but it's a nice new feature so worth mentioning – creating a custom theme from your logo. For this, I've used the Tesla logo (because it's literally the last brand I saw on Twitter). 
---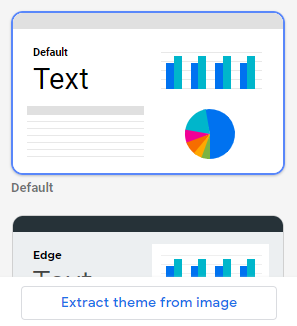 ---
If you click on to the main sheet, you'll see – at the bottom of your right hand menu – a button that says 'extract theme from image'. Simply click on that, select your logo file and Google will do the rest – presenting you with three options pulled from the logo you have uploaded.
---
---
Charts
Once you've decided what data you're going to use and how your report is going to look, the next step is to create some charts. The first standard we can use is the timed series – which we can use to track sessions, revenue, conversions or anything else we want to see improved performance of over time. 
To add charts, you can use the 'add chart' button in the tool bar at the top of your page and then select timed series.
---

---
Once you've chosen the chart, it should appear where you've chosen and should be connected to your data source automatically. Then it's a case of selecting your dimensions and metrics. For a timed series, your dimension will always be a time, but how granular you get is up to you (from 'Hour' which shows you how your metrics perform at specific times of the day up to 'Month of the year' which will show the site's performance per month).
---

---
In the above example, you can see I've also added a date range selector and a 'Medium' filter – these are denoted by the calendar icon and three decreasing lines:
---

---
The reason for this is simply to give a level of control – using these, you can isolate the medium (you could equally use 'source' or 'default channel grouping') and inspect various metrics from the optional metric menu at the top right of the chart.
This really simply graph is one you'll be familiar with in Google Analytics, and the reason for using it is the same in both instances – it provides a clear and easy to comprehend display of information, allows you to monitor progress and makes for simple comparisons. 
Following this, I'm going to drop in another few simple charts:
Score card (single metric) –

to this I'm going to add a YoY (year on year) comparison which will give the score card a little more functionality. You can choose your metrics as you did with the timed series, and you can select a comparison date range from the menu on the left.

Pie chart (single metric) –

with the pie charts, I'm going to use them to show the performance of devices across a few metrics. One of the main aims of reporting should be to offer some insight into the data as well as simply presenting the data, so showing a dimension such as device against various metrics can offer that.

Standard table (multiple metrics) –

for this I'm going to use page titles in an effort to show the performance of specific pages on the site. As with all charts on this page, this is controlled by the default channel filter – meaning we can see how these pages perform with each kind of traffic.
---
---
This page now offers us a reasonable overview of channel performance – we can track key metrics over time, we can see their performance year on year, we can see how each channel performs on various devices and we can see how our pages perform organically, with paid traffic, referrals and more.
Adding a page
However, this page captures a limited amount of the wealth of information available just from this one data source. So what I'm going to do next is add a couple of additional pages and add some basic navigation.
Adding a page is as simple as clicking the 'add a page' button on the left of your toolbar and, from there, we can highlight all of the various elements we want to keep on all pages, right click and select 'Make report-level' which will keep our header across all pages.
For navigation, we're going to use what are ostensibly buttons – to do this, you can select the text box, give it a background colour and border from your theme (in the right hand menu) and then enter the name of the page you're going to link it to. Then it's a case of implementing the link. You can select the link from the right hand menu. 
---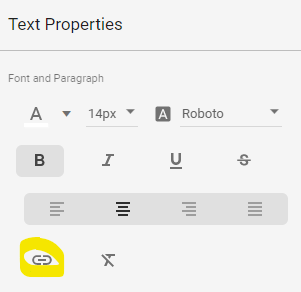 ---
Pushing for insights
It is quite common for reporting to be a laborious and un-enjoyable task for all concerned – for the person assembling the report it is time consuming and uninspiring, for the recipient of the report it can be a slog through a lot of essentially meaningless data. What we should be looking to do when we assemble our first Data Studio report, is to offer something more – a level of insight. 
For the second page in the report, for example, I've tried to give some demographic insights – so I've switched the filter to 'Age' and I've used some additional dimensions, including a geomap chart detailing where the sessions are coming from, and a pivot table that allows me to pair multiple dimensions and metrics. In the dataset that Google provides, there is – as an example of insight – a difference between the 18-24 and 25-35 demographics: 100% of the revenue from 6000 sessions in the former age range comes from women, yet this drops to 13.3% in the latter age range. Could this indicate that there is work to be done in maintaining the engagement of women as they age?
---
---
While the needs of every brand will differ in terms of the insights they will need to gather from the data at their disposal, that insight should be the target of all reporting – displaying data on its own is of little use and, with so many options to present and compare the data, the ability to use data to monitor and also make predictions, catch problems and develop strategies.
We have plenty of resources over on the Click Consult website to help you get to grips with Data Studio, and if you'd like to have a tinker with this demo, you can find it using the link below: 
https://tinyurl.com/click-demo-DS
I've also added a quick Search Console query report and will try to add some more as and when I can. In the meantime, you can create a copy of the report and play around with it – plug in your own Analytics and Search Console accounts before you create your own first report.
---
For more advice on Data Studio and all things search and digital marketing, you can subscribe to our blog or check out our resources. Alternatively, contact us today to see what we can do for you.
Share this: