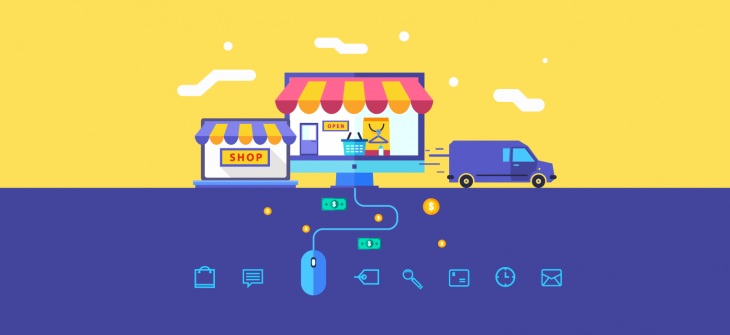 Shoptimisation: Optimising for Google Shopping updates
Google Shopping has taken the world of ecommerce by storm since Product Listing Ads (PLAs) first appearing in search results in 2012
---
Last year, advertiser spend on Google Shopping ads grew 47% year-on-year and 53% over Q4, while PLAs accounted for a fifth of retail search ad clicks in Q4 2014, according to the Adobe Digital Index.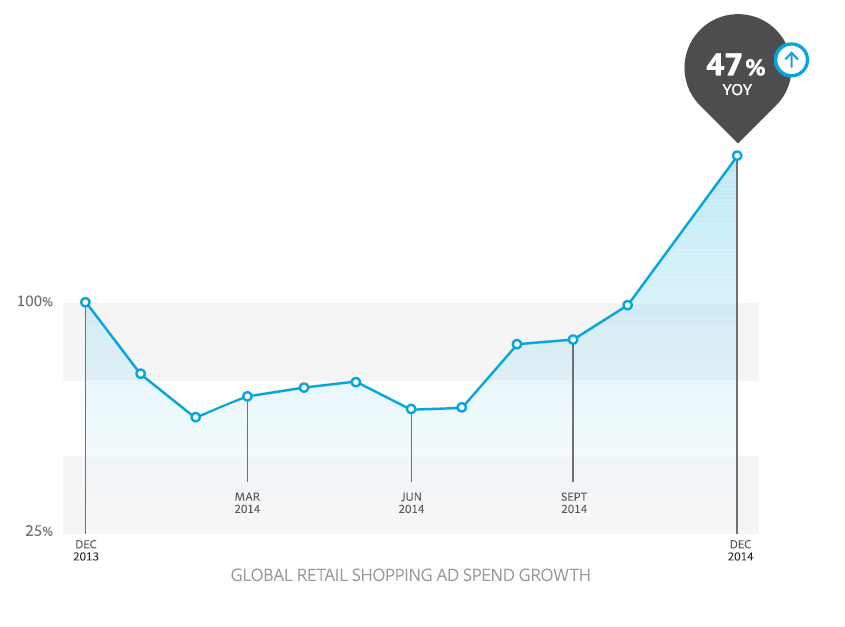 Source: Adobe Digital Index
This continuing growth in popularity among both advertisers and consumers (along with news of Bing's rival service in the pipeline) means that Google is continually working on improvements to make the service as slick as possible.
To make the most of Google Shopping and stay ahead of the competition, it's imperative to invest time into the maintenance and optimisation of your campaigns, including: testing promotional message text, updating and/or adding attributes and, most importantly, avoiding disapprovals and warnings that could put an entire campaign in jeopardy.
With this in mind, here's the lowdown on the latest updates, which affect two key areas: Google Shopping feed specification and Google Shopping product taxonomy…
---
Google Shopping Feed specification changes
Product ID
This attribute will no longer be allowed to contain coding, large spacing and special characters. This may affect advertisers that use website scrapers to create their feed; at Click, this is often one of the first things we tidy up when we begin to optimise a client's feed. We expect Google to roll out this change as a priority, making attention to this task a necessity rather than a housekeeping task.
Detailed Product Attributes and Item Groupings
This new attribute allows for grouping of Item IDs and their attributes. For example if a shop that sells jackets has multiple sizes and colours of one certain style they can use a grouped ID and then also list all of the variants. This will allow for more accessible optimisation as it could be used as a sorting process when testing and changing a feed. It will also add more product detail which in turn will improve the performance of your feed.
Global Trade Item Number
GTINs are one of the most important parts of your feed. These uniquely identify the product globally and allow Google to provide shopping listings with more precise results for the user. We advise our clients to use GTINs at all times they are available over other unique identifiers as best practice. This change requires that Branded products in a new condition will be required to use this attribute.
Numeric Product Category
Product categories now offer the option of identification by to text or a unique numerical value. Our in-house feed optimisation tool allows for numeric or text values and we are able to adapt between the two.
Other worldwide changes include:
Shipping requirements expanded to CH, CZ, ES, IT, JP & NL
Units & Quantity available for the US
---
Google Shopping product taxonomy
Sub Categories Change
Google has rolled up multiple sub categories leaving just the parent node as the correct format. This resolves the previous issue of over-segmentation of categories. The following parent nodes are now recognised as sufficient:
Coats & Jackets
Shirts & Tops
Trousers
Shorts
Swimwear
Handbags
Shoes
Medicine & Drugs
Books
Video Game Console Accessories
Additional Verticals
More verticals have been added to the taxonomy. When optimising, we recommend adding these to the current Category Groups to ensure your feed can provide as much information as possible. The following verticals have been added:
Food, Beverages & Tobacco
Mature
Verticals Rework
Selected verticals have been 'significantly reworked' which would imply that this change aims to ensure everything is correct in terms of optimisation. The category areas are popular, so this could affect a lot of ecommerce advertisers. Ensure the following categories are still correct:
Arts & Crafts
Decor
Hardware
Sporting Goods
Motor Vehicle Parts & Accessories
Activewear
That is the complete round up of how your feed and its optimisation may be affected by Google's latest changes. Some of these changes are officially being issued as warnings which started on the 1st June and advertisers have until September to follow policy and procedure before further action is taken.
Our Feed Optimisation Tool allows us to dynamically change the feed before it reaches the Merchant Centre so the original feed is always available and is unchanged. This gives us more control to test and reverse changes that have been made. This flexibility means we are ready for any policy changes that Google can throw at us – are you?
---
To make the most of Google Shopping and stay ahead of the competition, it's imperative to invest time into the maintenance and optimisation of your campaigns
Share this: