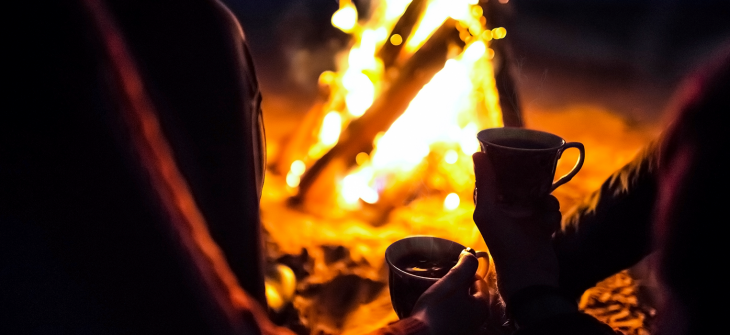 The Power of Storytelling and How to Create a Compelling Story – Bas van den Beld's Benchmark 2017 talk
Good storytelling is one of the most important things a business or brand can do if they are to build trust and connect with their audience
---
They have to build a rapport through similar interests and share where they have come from. How often do you see shows like Dragon's Den where the product isn't great yet the investors commit their spending based on the people and their story? In the latest running of the annual Benchmark Search Conference, Bas van den Beld, Digital Marketing Strategist at State of Digital, explored this topic and told us why and how to tell a great story.
In his opening gambit, Bas told the crowd that soon they would no longer have to pay to go to conferences but in fact they would be paid to attend. This is because attention is currency and brands want to talk to the right types of people. One common problem is that businesses don't often get to engage with their customers for long enough. The level of competition is vast and it can be difficult to repeatedly attract return custom unless you build brand loyalty.
This is done in the storytelling phase and it is how true, loyal connections are made. Businesses want to tell everybody that their product is the best and that there are more reasons than not to buy from them.
---
 Attention is currency and marketers are going to increasingly have to work hard to earn it.
---
Many businesses therefore decide that they have to start storytelling. The problem is that they don't know what storytelling is, this is where Bas came in.
Bas opened with a slide saying 'Once upon a time' and his message to the crowd was that ever since we were little we have fallen in love with stories and that the right stories stick. If you can tell your audience where you came from and how you formed, you build and emotional connection and more importantly trust.
One of the early takeaways was that your story is the first opportunity to affect the mind of the consumer and to tell them about what sore of business you are. He said: "The earth was still flat until somebody checked. We believe stories and we don't check them. They are a great way to say, this is us, this is what we do, come and see."
---
---
Bas offered up three steps to the perfect pitch to your clients and audience. Preparation, structure and the story. He told the crowd that just like when it comes to making a meal, preparation was key. You have to get all of the components, make sure they are perfect and then put them together.
In terms of the structure, he spoke about telling a joke. You wouldn't put the punchline anywhere other than at the end as this spoils the effect. You need to set the scene and build up to the key point. For businesses this is where they are presently and where they plan to be in the future.
Then he discussed the story itself and said that it needs to be engaging and that you have to ensure that it follows a logical path whilst remaining engaging.
Compelling examples
Bas then talked about brands that had done well in terms of storytelling. He referenced Deepcrawl, who used a personal story about how the founders stumbled on a problem and thought that the solution would be to leave their jobs and set up a company that dealt with the problem.
He then looked at Nike and how they have always included their customers in their stories. The video he showed was a 1980's advert for running shoes. It depicted a runner who couldn't go on and his alter-ego encouraged him. The message here was that the shoes were perfect for running in and it was all in the mind, It referenced the 'Just do it' moniker and created a feeling that the products were made for 'you'.
We then heard a tale about how Microsoft had created a story from their user's comments on their website. They found a review which told the story of a young boy whose father had passed away and whose ghost was still present on a video game, (his father held the lap record on a racing game) this told a personal story about remembering playing the game with his dad.
The final story was about a man who was holding a garage sale, when he met a gentleman interested in a piece of art. The two got talking and ended up at a bar discussing their lives, the first man gave up his couch for the stranger who needed a place to stay. This got him thinking and he started to rent his spare rooms to those attending conferences and concerts and so Airbnb was born.
All of these are great stories and you can hear more from Bas by watching the video below.
---
---
 Key takeaways
The right stories stick – and, for businesses, the right story can also build trust.
Storytelling is not a means to an end – it's a craft and a craft with existing structures and expectations.
Your audience should always come first – you want to be relevant or face losing attention.
In order to be relevant, you need to know what makes your audience tick.
Remember that you are not the hero of your story – "you are Yoda", your consumer should be the hero.
Take your consumers on a journey – specifically the hero's journey.
Follow the four key elements: situation, obstacle, approach, and plan.
People don't care how until they understand why – a story is the why
---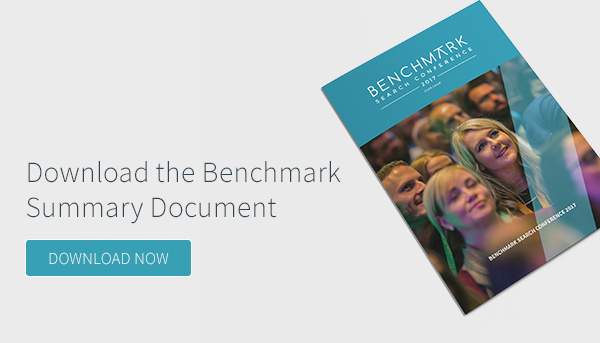 ---
Want to see what the agency behind the successful Benchmark Search Conference can do for your brand? Contact us today, or check out our library of resources. For more Benchmark goodness, all talks and slide decks are now also available on the Benchmark 17 page.
Share this: