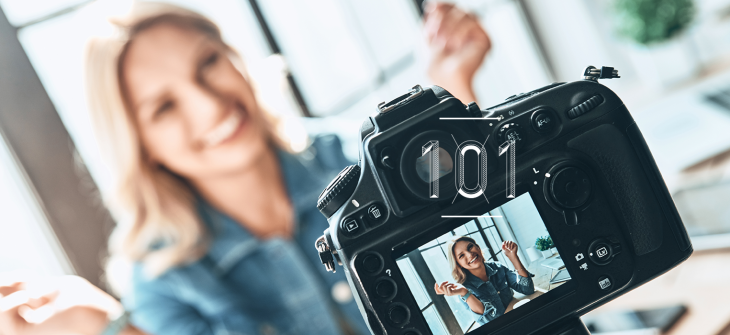 101 – The rise and power of social influencers
It seems that, everywhere you look online, there are people sharing posts and commenting on a wide range of issues – and, after all, that's the point. Platforms like Twitter seem to breed debate, Instagram allows for thought provoking imagery and quotes, Facebook connects friends in groups and by common interests, while LinkedIn offers a more B2B centred form of networking
---
Of course there is a crossover, and these platforms are all useful as social tools.
Their purpose is to allow users to entertain, socialise, share knowledge and, increasingly, to influence. Social influencers are on the rise and the impact that they can have on a business, if correctly targeted, is huge.
There are many types of social influencers and the post will look at some of them and how they could help your business:
Micro influencers –
A micro influencer is generally considered to be someone with around 3000 (although this can, and will, rise as they become more popular) followers on their Instagram, Facebook or Twitter channel, and whose audience usually revolves around a particular hobby, topic or niche.
There are a large number of benefits to working with a micro influencer. First of all they tend to be authentic and have a core following that are engaged in a particular niche, they are also relatively cheap in terms of cost and best of all they have a really high engagement rate.  People who fall into this category tend to have a greater ability to influence the purchase decision of a user.
Nano influencers –
According to the latest report by cmswire the social media influencer market is set to be worth more than $10 billion by 2020 and the marketplace is taking shape. That shape can be split into four categories; mega influencers, macro influencers, micro influencers and nano influencers — and, while it seems that the distinction between these four categories is merely the size of their following, the differences are really far more nuanced.
They were particularly keen to emphasise the smallest of these groups the nano influencer.  According to the digital news site: "Nano influencers are a relatively new breed of influencer. They tend to have a smaller number of followers in comparison to micro-influencers, less than 1,000 followers.
"They are someone who has influence within their community. This would be someone who has influence in the local community like a member of the local police force.
"The aim is to get 'regular everyday people' to influence a brand's product or service to their friends and family – most of the time this can be achieved through user-generated content."
Bloggers & Vloggers –
Video is on the rise in both search marketing and on social media. This is a really nice way to get a message out and we are seeing an increasing number of people using this medium to good effect.  Those who add video into their strategy can find themselves ahead of the competition in no time thanks to high engagement rates and the increased shareability.
Authority figures –
This is an influencer that is often overlooked yet they can have the greatest impact on your business. An authority figure could be a local MP, a medical expert or a top chef; these people are experts or widely celebrated voices on certain issues and add gravitas to what they are saying. Making your work, services or products appear as though they are signed off by an expert or authoritative voice on a subject plays a huge part in brand reputation. Authority figures or influencers are those who gained the trust of their followers based on their extensive and in-depth experience with a topic and their opinion matters.
Celebrities –
These are the original influencers – they were the faces plastered on billboards and in magazines that people aspired to be like. People look to celebrities to see what the latest trends are and the fact that they are famous in their own right tend to mean they have a large following. Compared to niche or micro-influencers, celebrity influencers tend to have a much lower engagement rate and can cost a huge amount to collaborate with. Another consideration is that they tend to be global in terms of their audience which means that a large proportion of those that follow may not speak the same language, be in a country that you trade with or form part of your target market.
The difference between endorsing and advocating
One of the things that crops up most often when discussing social influencers is the battle over whether they are being paid or sponsored to endorse a product or if they are simply mentioning it as an advocate. Brand ambassadors are handy to have, and paying a big name or influential individual to promote your brand online can see both your audience and reputation grow. The key thing here however is that consumers are far more likely to believe a recommendation that appears to be organic rather than paid for.
Having brand advocates who are real and who really like your products and services can boost your returns at a better conversion rate, meaning that although a larger audience offers better visibility and more impression it doesn't always convert into a monetary return.
So, how can you encourage influence?
People used to think that by offering a pre-determined fee to an influencer you could secure your mention and then the sales would roll in. In truth, this probably does happen still but it is very difficult to attribute a sale to an exact post (unless you have tracking in place). All of this means that you have to take a more targeted approach to making connections.  The following steps could be the key to obtaining endorsements:
Analyse your existing audience and see what resonates with them. Create filters based on your audiences interests and find out as much as you can about them.
Analyse the competition, who are they following and who are they engaging with. If they are operating in the same area of the market (and they should be) then you can leverage this to your needs.
Conduct searches on social media using tools such as hashtags to see where the conversation lies outside your current audience.
Offer something other than cash. If you have more to offer such as space on your blog then offer this to the influencers who are most likely to engage.
Filter your audience at every opportunity. If an influencer is quiet on social media or they are no longer relevant then make sure you reduce or stop your efforts with these individuals.
Protect your brand by only using influencers with a good reputation. If your remit is to always act professional (note some accounts and businesses like to add humour) then ensure anyone you approach for collaboration is free from scandal or controversy.
---
Need help with your search marketing? Why not get in touch? Or subscribe to our newsletter for industry leading insights. 
Share this: