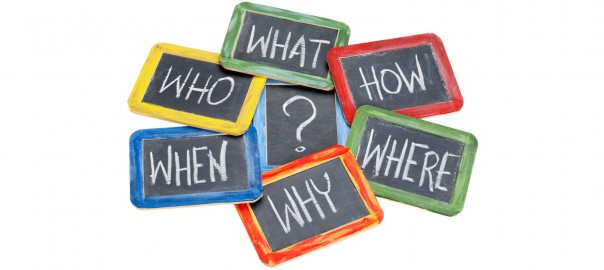 Think topics, not keywords
When you are delivering content as part of an inbound marketing strategy it is important to consider what the intentions of your users are. Producing content which meets the needs of your audience(s) is the best way to capture their attention. Targeting keywords with high search volumes won't help you increase your ROI if the people using those search terms aren't looking for what you offer
---
It is not enough to take a website and add a sprinkling of keyword-packed content in the hope that it will appear higher in Google searches for those keywords.
A Google search is now more personalised than ever – especially post-Hummingbird. Google is beginning to understand the context of an individual user's search, and if you're not providing the content your visitors want, you will never convert the majority of that traffic into sales.
Your users
Take, for example, Tom. Tom uses a search engine to find a new car. He enters the make and model of a car and clicks search.
Tom's intention is to find information about the cars available to him, find the best price and, ultimately, buy himself a new car. He might not be ready to purchase yet, but he DOES want to purchase when he's done some research.
Dick also searches for the same make and model of car as Tom. However, Dick is a fleet manager at a large business with a £10 million turnover.
He wants to source up to 30 cars to use as lease cars for his business' fleet. He wants to know leasing costs, depreciation figures and running costs for that car.
Harry is another searcher. He types the make and model of the car in because he wants to read reviews, see the latest news and maybe even watch some videos featuring that car.
He already owns one and is part of a community based around that car – he certainly is not interested in buying another but finding information about servicing, modifications, meet-ups and social sharing would be ideal.
---
Why context counts
That's just three people, all searching using the same keywords but with entirely different requirements.
Not only does your website have to shout about what it provides, it has to be informative to secure the right types of visitor and convert that traffic into sales.
To be successful you need to re-evaluate your entire content strategy. By using analytics to see the user journey throughout your content, you can start to plug the gaps in the information your website provides.
For example, do people leave the site on a certain page more often than any other? If so, that page needs better, more interesting content to match that user's specific needs.
This will help you become the ultimate resource for the users who find your website through search engines and, with some well-placed calls to action, you will see your bounce rates fall and sales increase.
Google's Panda, Penguin, and Hummingbird algorithms have made sure that keywords are firmly in the realm of paid search for now.
Think creatively and construct a long-term content strategy bursting with relevant topics that visitors to your site will enjoy and share with their friends and family.
---
Share this: