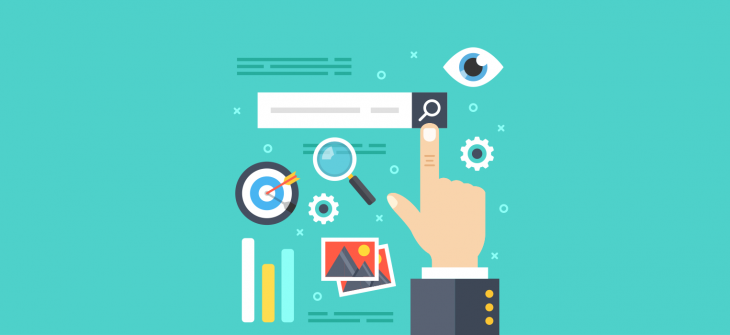 This Month in Search [August 2022]
The rate this year's going it'll be November tomorrow. But for now, let's focus on the search marketing news from August and hope that time slows down in order to keep up.
---
Wednesday 3rd August
Outcomes tool
Audience insights platform DISQO has unveiled a new tool today called Outcomes Lift. This tool is being formally unveiled as a companion piece to DISQO's Brand Lift tool, which gauges the effectiveness of an ad based on consumer attention.
Through consented customer feedback, the Outcomes Lift tool reports on actions taken by a consumer after exposure to the ad within the Brand Lift tool. Stephen Jepson, Executive Vice President of ad effectiveness stated that:
Brand and upper funnel activity is important, but if you're not combining that with lower funnel activities, like search activity, like site visitation, and most importantly, sometimes e-commerce activity … you're kind of missing how effective your media might be — or not —and many different KPIs that you can optimize on
In layman's terms, DISQO's Outcomes Lift gives a clearer picture on what consumers are doing after ad interaction.
An Apple a day, keeps third party cookies away
Recent job listings from Apple are keeping marketers on their toes, making us infer that there is a demand-side platform on the way.
The job (requiring 8+ years of experience fyi) is a senior manager for a DSP in its ads platforms business. With part of the job description stating…
[the successful candidate will] drive the design of the most privacy-forward, sophisticated demand side platform possible
It is unclear whether the DSP will only operate on Apple's owned and operated properties (App Store, Safari etc), but they will have full control of how and where the data is used, preventing leakage of very valuable data outside of their walled garden.
Tuesday 2nd August
Tag, you're it!
Google has just announced the Google tag.
"What is it?", we hear you cry! It is a single, reusable tag built on top of your existing gtag.js implementations. The rollout of the tag will happen over the next couple of weeks, with Google advising that it should be placed on all pages of your website. They also claim that the tag will:
help you confidently measure impact and preserve user trust.
You can find more about it on Google's blog, here.
---
Need help keeping on top of the rapidly changing world of search and digital marketing? Why not contact us and speak to one of our experts today, and see what they can do for you?
Share this: